Maqta Gateway, developer and operator of the first port community system in the UAE and a wholly-owned subsidiary of Abu Dhabi Ports, hosted its 5th Digital Trade Community Forum.
The event, which gathered Abu Dhabi Trade stakeholders as well as key strategic partners and customers, served as the launch platform for Maqta Gateway's recent innovative solution, Margo, which is a digital marketplace for cargo clearance and delivery solutions.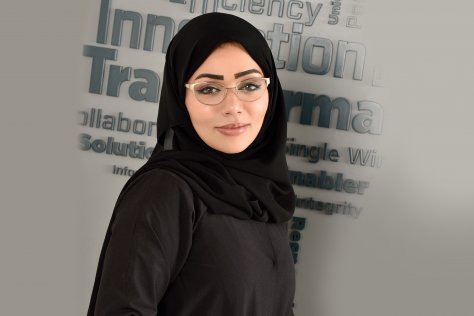 Margo enables consumers importing personal goods from anywhere around the world through Khalifa Port or Abu Dhabi International Airport to clear and have their goods delivered directly to their homes anywhere in the UAE.
The solution is intended to make shipping easy and convenient by eliminating the previous requirement for customers to physically visit various locations across Abu Dhabi in order to complete clearance procedures and arrange for collection of the shipment themselves.
Captain Mohamed Juma Al Shamisi, group CEO, Abu Dhabi Ports, said, "Inspired by the vision of our wise leadership in the UAE, we at Abu Dhabi Ports embarked on our journey towards digital transformation over a decade ago. As trade enablers and trade champions, we realised the opportunities that digitalisation offers and the benefits it would bring to Abu Dhabi and the UAE, and our partners and customers.
"We started with a series of small initiatives, tackling specific challenges. Over the years, these small but effective solutions established our credibility to take bolder leaps. By 2016, we inaugurated and launched Maqta Gateway, a leader in the development of integrated digital solutions. Since then, we have seen impressive results and we continue to develop innovative solutions, which make trading in the UAE significantly easier, cheaper, more efficient, and more effective."
Margo is supported by leading logistics providers who have helped shape and optimise the process of cargo clearance from various ports of entries to customers' doorsteps. These include MICCO Logistics, Etihad Airport Services Cargo, Agility, Kanoo Shipping, GAC and Sharaf Shipping Agency. Other service providers are welcome to register online.
Dr. Noura Al Dhaheri, CEO of Maqta Gateway, said, "Our aim at Maqta Gateway is to promote, develop and facilitate digitalisation across the maritime, trade and logistics industry, in order to streamline systems and processes and improve operations for all. Digitalising the clearance and shipment delivery process for customers is a natural development for the industry, and one which will benefit both service providers and customers, and Margo is the ideal marketplace through which providers and customers can connect. We're confident it will be a valuable addition to our portfolio of digital innovations, further increasing demand for Abu Dhabi Ports' services while promoting sustainability through diversification."
As the UAE's first online clearance and delivery marketplace, the platform enables customers to canvass quotes from trusted shipping providers who compete for their business. It also opens a channel via which shipping providers can access an untapped market segment.
Once a quote is selected, Margo facilitates clearance and delivery between the customer and the shipping provider until the shipment arrives at the customer's doorstep. The service guides users through the entire process, from quote to real-time tracking, to secure payment, and finally delivery.  Margo's customer service team is available throughout the process to assist via phone or webchat.
The new portal, currently in the soft launch phase, is fully enabled to accept payments for all entry-related charges with a single-payment gateway making the process quick and simple.
Margo is the latest in a series of digital innovations launched by Maqta Gateway to facilitate trade, strengthen business efficiency and security, and monitor environmental impacts.