The Abu Dhabi International Airport (AUH) has introduced a range of initiatives aimed at enhancing the traveller experience this summer.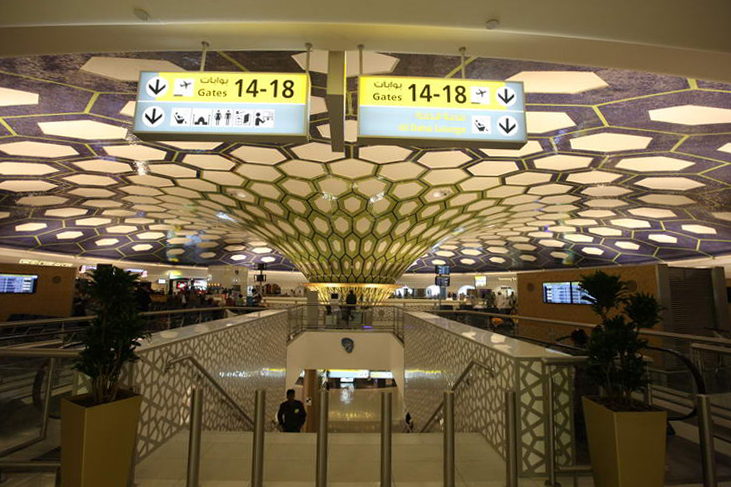 AUH is now offering transit visas on arrival and optimising digital platforms for flight updates and passenger processing systems as well as providing stronger Wi-Fi connection.
Abdul Majeed Al Khoori, acting CEO, Abu Dhabi Airports, said, "Abu Dhabi Airports prioritises passenger safety above all else. We have worked hard to add the element of utmost convenience to this, to ensure that all passengers passing through Abu Dhabi International Airport have a truly world class experience."
In collaboration with Abu Dhabi's Department of Culture and Tourism, Etihad Airways and the General Directorate of Residence and Foreigners Affairs in Abu Dhabi, a new transit visa counter has been set up inside AUH to grant both transit and arriving passengers visas to Abu Dhabi within 30 minutes.
The new service is located at the Terminal 3 transit area at AUH and facilitates activation of the new four-day or 96-hour transit visa for all nationalities travelling through the airport, and inclusive of all of other types of transit visas available. This is in support of Abu Dhabi's ongoing efforts to attract more visitors to the capital.
As part of enhancing travel experiences AUH is optimising social media to provide flight updates to passengers. With the introduction of the new BizTweet service, incoming and outgoing passengers to AUH can receive real time flight updates to their Twitter and Facebook accounts. BizTweet is an automated flight information service available to all AUH customers via Twitter and Facebook. It provides the latest on flight information, including gate departure and arrival times, for all international flights. Travelers can register for flight updates via the Abu Dhabi International Airport's website to receive updates on twitter or Facebook from @auhflights.
Furthermore, AUH's Smart Travel system, which in operation since 2016, has revolutionised passenger processing times at AUH. Implemented in partnership with the Ministry of Interior and Abu Dhabi Police, the system allows passengers to check-in and move through immigration and security interacting exclusively with innovative technology. The system has decreased airport processing time by up to 70 percent, making journeys more efficient and hassle free.
Through the smart system passengers can also utilise baggage drop facilities at Abu Dhabi National Exhibition Centre (ADNEC) and City Check-in in Abu Dhabi, and Al Ain International Airport, 24 hours before departure.