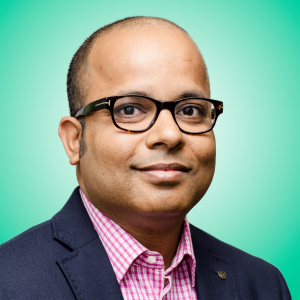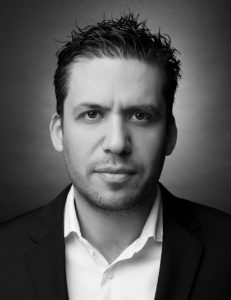 Data management firm Rubrik's CEO and co-founder Bipul Sinha and regional director for the Middle East, Mohammed Al Tamimi speaks about the company's plans and partner strategies for the region along with their distributor StarLink.
Data is being created at exponential rates accelerated by social media and mobile devices among other factors. Driven by increased use of social media platforms and mobile devices data is undeniably growing at exponential rates.  Organisations today understand the significance of data and treat it as an asset as prized as gold or oil. Organisations today view data as prized assets similar to gold or oil as they realise its growing business value. However, with data overload, customers are now seeking efficient data management solutions.
Identifying this demand early on, Bipul Sinha along with three other co-founders established Rubrik, a global data management firm. According to Sinha, as most of his competitors serving the marketplace were formed before virtualisation became mainstream, the architecture that they offered was not suitable for the digital era.
"We believed we can take cloud technologies and focus on this particular problem – an under-served market that has not seen any real innovation for more than a decade. We had a vision to transform the marketplace when it came to data management, especially for enterprises, for all kinds of demands such as backup, recovery, disaster recovery and so on."
Today the company operates in 29 countries and is on an expansion spree.
"The focus is to build a global platform that will help businesses to manage their data, whether they run their applications on premises or in the cloud. Whether it is fast access to data for recovery, compliance or governance as well as provisioning for other secondary and tertiary workloads, Rubrik's aim is to be the data control plane for all applications."
Rubrik's offerings stand out in the market as it is all about delivering a single software across a customer's premises.
Sinha says that this has been the "revolutionary idea" from the inception of the firm.
"A single software delivers simplicity, ease of data access, scale, automation, orchestration, security and peace of mind for our customers. This underpins our global success. When we formed Rubrik, our decision to go world-wide from day one was a part of our strategy to transform the landscape and pave the foundation of the next few decades for the company."
As a 100 percent partner-led firm, Rubrik entered the Middle East market a year and half ago and following a two-tier channel model, signed up with regional distributor StarLink.
He adds, "From day one, our strategy is to be an indirect company. Our technology along with our partners' market reach and customer relationships create the magic."
Mohammed Al Tamimi, regional director, Middle East, Rubrik, says, "Regional customers have been tackling their data management requirements in traditional ways for years. When Rubrik came into the picture, they couldn't believe that there was a new technology that simplified different aspects of data management."
According to Sinha, the goal is not only to succeed in the marketplace on their own but "also create an ecosystem of partners who are creating significant business with Rubrik."
Al Tamimi adds that the firm is being selective in choosing the partners they want to build a long-term strategic partnership with.
"Almost every single partner has a traditional backup solution that they use. There isn't a single solution that offers everything. Different components are needed to do a backup infrastructure," he adds.
"However, Rubrik is the only single solution that will offer everything around all components. We have focused partners who go and pitch around Rubrik and we support them extensively."
Over the next few months, we will see Rubrik seeking partners who wish to drive their customer base into the future. According to the firm, its ideal partner should be thinking about bringing utility, new technologies and reducing cost, to give their customers an edge in the market.
Sinha says, "The second quality we look for in partners is engineering depth within their infrastructures. We can only create value-added partners if they have sales engineering capacity to truly be a consultant for the customer."
Al Tamimi says, "Our regional value-added distributor StarLink offers us more scalability to reach out in the market. They bring their expertise to cater to our top customers. Our mission is to simplify data management and reduce total cost of ownership while also making it much easier and scalable."
Targeting UAE, Saudi Arabia and the rest of GCC countries,Sinha concludes, "We are taking a comprehensive, long-term look at the market and will continue to make an impact."