Riyadh-based Seera Group (formerly Al Tayyar Travel Group) has opted Salesforce to digitally transform and enhance travel booking experiences for millions of travellers.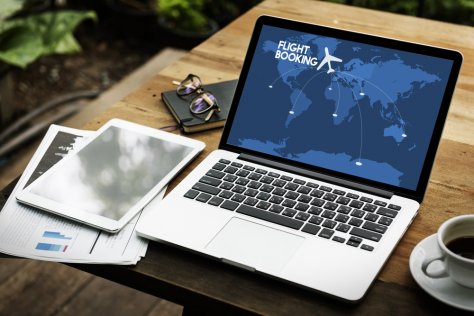 Seera Group chose the Salesforce Service Cloud to streamline its customers' interactions across touch-points and channels: phone, email, mobile, social, or in-store.
With the deployment Salesforce is empowering Seera Group's over 1,000 customer service agents to provide a consistent customer experience and personalised service. With the easy-to-use tool, agents have a unified view of every customer interaction to ensure the best customer experience every time a customer reaches out.
For example, agents have access to all previous trips booked with Seera Group, customer travel preferences, and any open claims. Service Cloud can also integrate with additional business platforms and systems, holding key customer records, for a 360-degree customer view.
Showing the strong business results, Seera Group, since going live on Salesforce in October 2018, has conducted over 2 million business and 4 million customer transactions. Seera Group has also improved customer satisfaction ratings by 10 percent, with the help of a Salesforce and the more consistent customer service operation the platform supports.
Abdulrahman Mutrib, Chief Technology Officer, Seera, said, "As a group, we have successfully grown our customer base significantly across B2B, B2C, and B2G brands, and in order to optimise the customer experience, we needed to streamline our customer relationship processes and touchpoints. We are a tech-driven company and continuously leverage advanced digital solutions in line with one of our core principles of transforming into a fully-fledged customer-centric organisation. Adopting the leading CRM solution in the market was therefore a logical step for Seera Group."
Mutrib noted that Salesforce as an integrated platform offers the firm real-time insights on customer trends and converts them into genuine brand experiences that build loyalty. "The informed insights we gain through Salesforce will be part of our competitive strength that will enable us to win more customers."
According to Seera Group, its consumer travel business Almosafer has seen strong success using Salesforce. Almosafer, which provides hotel booking options for more than 1.5 million properties worldwide, holiday packages, and flight booking across more than 450 airlines, has seen more than 40 million searches by online and mobile app channels since January 2019.
Thierry Nicault, Regional Vice-President Enterprise Business Unit (EBU) for Middle East, Africa and Central Europe, Salesforce, said, "Seera shows how the Kingdom's home-grown organisations are driving digital transformation and innovation in the cloud, especially in the high-growth tourism sector. Real-time insights allow Seera to save time, boost customer joy, and enhance customers' end-to-end relationships across the travel journey and connect with third parties to optimise experiences."