The Dubai Department of Tourism and Commerce Marketing (Dubai Tourism) along with a number of top industry partners has launched the second annual Futurism Challenge.
The Challenge is a startup competition for companies transforming the tourism experience which will culminate in a presentation at GITEX Technology Week.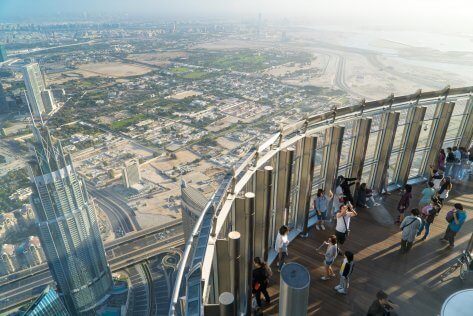 Among the partners include Union, with other industry partners including Atlantis Hotels, the creator of the first entertainment resort destination in the region, and Emaar Hospitality Group one of the region's largest real estate developers.
Twenty of the applicants will be selected to compete onstage at GITEX. Selected startups will have the opportunity to pitch their innovative solutions on stage, connect with the Challenge partners, and enjoy the greater GITEX Technology week offerings.
Four winners will be selected from those original twenty to participate in the four-week incubator and will receive a 50,000 AED cash prize. Future opportunities for partnerships, pilot programs and implementation of their technologies will also be a focus of the incubation period with the program's sponsors.
Artificial Intelligence seeks startups who are proposing unique applications of AI technologies to provide a novel experience for hotel guests and tourists.
Digital Ecosystem, with partner Atlantis Hotels, seeks startups using technology that can capture guest feedback & testimonials on tourist experiences and suggest/upsell additional on-site activities for guests to share and partake in based on their responses.
Augmented Reality/Virtual Reality, with partner Emaar Hospitality Group, seeks startups leveraging AR and VR in ways that can showcase and assist in the visualization of past, present, and future Dubai tourist attractions and sites.
Blockchain Dubai Tourism seeks startups who can incorporate their blockchain technology to the Dubai tourist experience with a particular focus on retail; the end goal being to increase tourist traffic and making it easier for tourists to shop.
Yousuf Lootah, Executive Director – Tourism Development & Investments, Dubai's Department of Tourism & Commerce Marketing said: "Through the Futurism Challenge, we are committed to nurturing technological innovation and pioneering thinking in the tourism and hospitality industry, offering a platform for entrepreneurs to succeed in the marketplace. Now in its second edition, Dubai Futurism competition will play an instrumental role in shaping the future of the industry, by giving emerging businesses an unrivalled opportunity to gain international recognition. Last year's competition provided innovative startups with a global platform to showcase their thinking, with competitors going on to achieve further success."
The Union team will promote the challenge to more than 75 startup hubs and investor groups globally to engage the startup ecosystem.
Applications are now open for the Futurism Challenge. For full details, including the schedule and applications, visit https://www.union.vc/future-of-tourism-challenge/join.