Passengers flying out from Dubai can now enjoy the convenience of checking in their baggage and getting their boarding passes right from their home or hotel.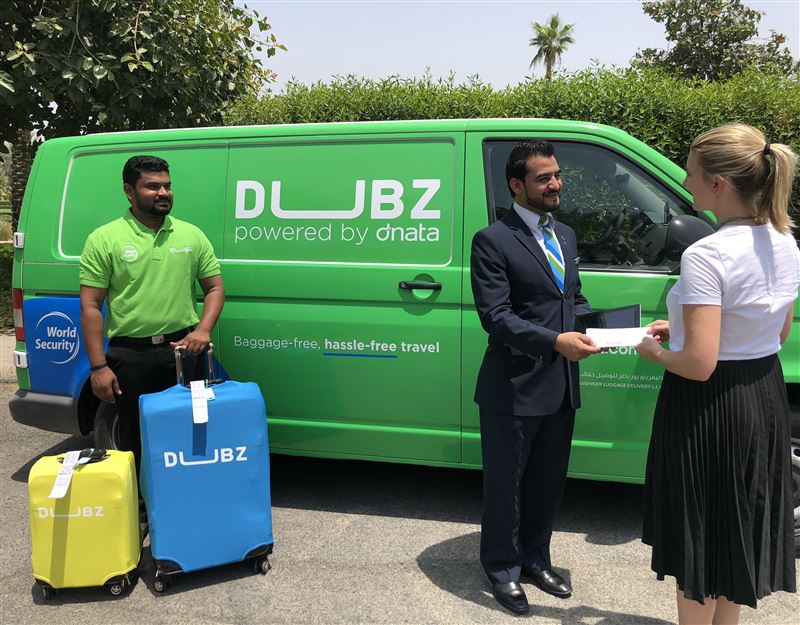 dnata has announced these new services through baggage technology and logistics company – DUBZ, in which it recently acquired a majority stake.
DUBZ provides a practical and technology-enabled service to travellers in Dubai – the collection of baggage from their homes or hotels before a flight, and delivery of bags to the home or hotel on arrival in Dubai. Available 24 hours a day, the service can be booked online at www.dubz.com.
Founded by three entrepreneurs in 2016, DUBZ is a winner of Intelak, a travel, aviation and tourism incubator led by the Emirates Group in partnership with GE and Dubai Tourism to support the UAE's ambitions in setting the highest global standards for services, systems, and experiences in aviation.
"At dnata, we're always looking for ways to enhance the customer's experience at every touch point of their journey. With DUBZ's innovative idea to create convenience for travellers, we're now able to extend our service beyond the airport to let them check in for their flights from home. It saves them time and provides peace of mind. With success in Dubai, we hope to roll this out as a dnata product around the world," said Steve Allen, Divisional Senior Vice President – UAE Airport Operations, dnata.
dnata and DUBZ are starting the new home check-in service for passengers flying with UAE carrier flydubai and KSA carriers Saudia and flynas.  They have the capability to extend this to any carrier and are currently in discussions with other airlines to make it available to their passengers soon.
DUBZ's technology platform has been integrated with airport data to help customers select the most suitable pick-up times for their baggage. DUBZ also partnered with World Security to implement GPS tracking in all its vehicles, live CCTV screening at its facilities and smartphones for its drivers to manage paperless transactions, all the more to provide passengers with a seamless and hassle-free experience.
"We've found in dnata a strategic partner whose industry leadership and commercial strength will help take our product offering to the next level. Our goal is to scale up the business while maintaining the agility and service standards we've achieved since inception," said Omar Abou Faraj, CEO and Co-Founder of DUBZ.