Passengers travelling through Dubai International, DXB, can now explore and experience the emirate without stepping out of the airport.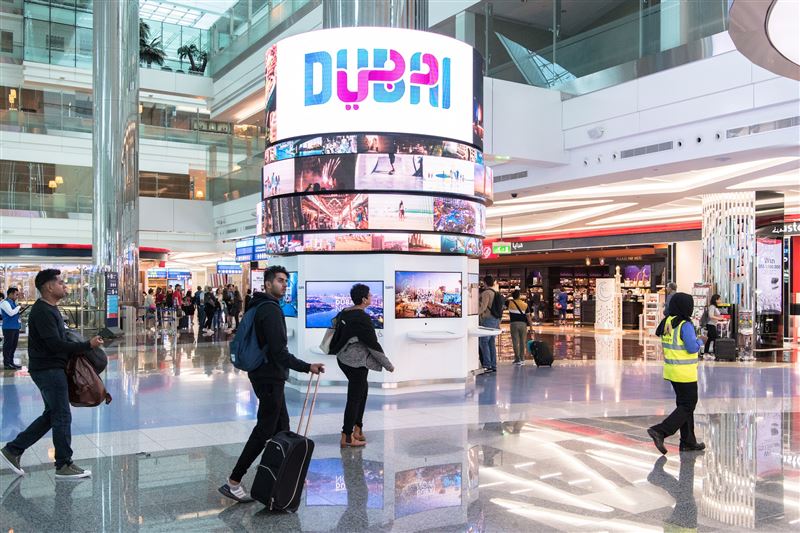 Dubai's Department of Tourism and Commerce Marketing, in collaboration with Dubai Airports and Emirates Airline, has launched a new and "high-tech" digital installation set up in Terminal 3, Concourse A titled "MyDubai Experience"
The installation is designed to provide a futuristic and innovative way for travellers to discover and learn more about the city without setting foot outside the airport with the ultimate goal to inspire the millions of transit passengers passing through DXB to revisit Dubai in the near future.
Located in one of the busiest parts of the terminal and measuring an impressive six metres in height and four metres in diameter, the new installation comprises state-of-the-art LED tiles positioned to create five 360-degree rings, each exhibiting a variety of photographic, video, social media and user-generated content.
Passengers can register to receive a tailor-made two-day Dubai itinerary based on the passengers' interests and preferred experiences, plus entry into monthly competition offering a chance to win their luxury holiday in Dubai.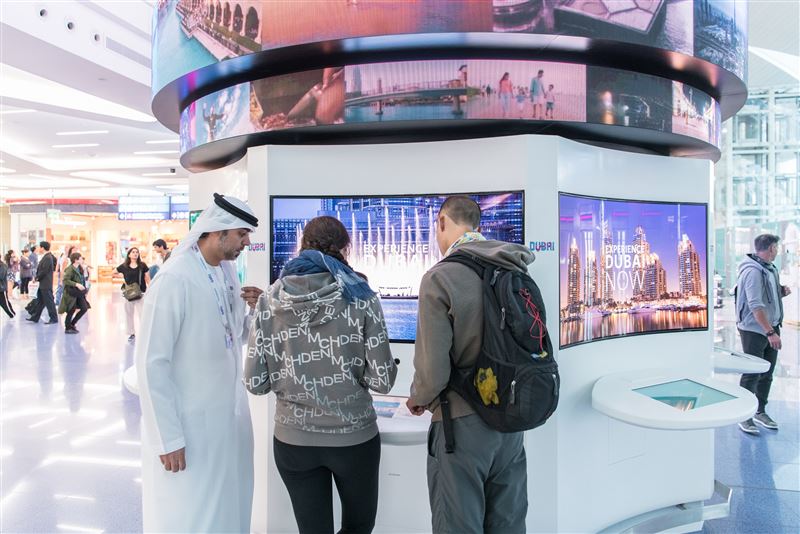 Issam Kazim, CEO of Dubai Corporation for Tourism and Commerce Marketing, DCTCM, said, "Dubai International is the world s busiest airport for international passengers, and with millions of travellers transiting in Dubai every year, there is a huge market waiting to be tapped. Our aim is to encourage these passengers to enjoy an extended stopover in Dubai, to exit the airport and experience the city.
"We want them to view their transit in Dubai not as an unwanted delay in their travels from A to B, but as a fantastic opportunity to add value to their journey. The MyDubai Experience is the perfect way for them to get a glimpse of all that is possible in this great city, no matter what their budget or interest, helping them to realise that a stay here even if only for a day or two truly is an opportunity they will not want to miss."