Airbus and the Al Bayt Mitwahid Association have handpicked 18 Emirati students to travel to Hamburg, Germany as part of the Future Scientists 2018 initiative.
The initiative entails a six day behind-the-scenes visit to Airbus Germany.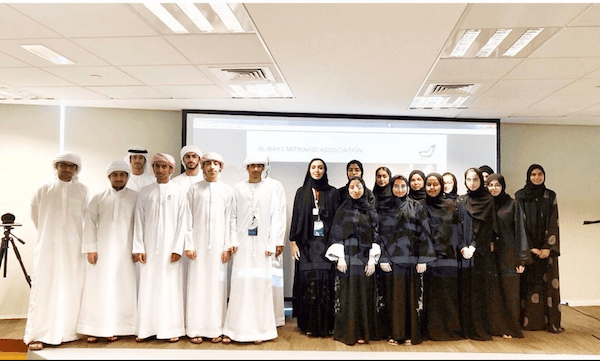 During their upcoming visit, students will interact with senior Airbus engineers, participate in engaging workshops, as well as spend some of their free time exploring the local culture while visiting historical landmarks.
Saif Al Qubasi, chairman, Al Bayt Mitwahid Association, said, "The Future Scientists trip to Airbus in Hamburg will provide students with a great opportunity to gain firsthand experience in the aviation industry, learning from some of the world's most renowned aerospace experts."
"These students represent a future generation, we want to encourage them to explore career opportunities in the field of aviation; an industry that is rapidly growing in the UAE," he added.
Mikail Houari, President of Airbus Africa and Middle East said, "Airbus is proud to host the young Emirati students at our Hamburg facility which is home to a large number of Airbus sites. The students will get to visit our design offices, which play a pivotal role in the development and engineering of all Airbus aircraft, along with the production sites, the final assembly line and our training centre. This initiative underscores Airbus' longstanding commitment to nurturing young talent from the UAE and I'm confident this unique experience will support students to explore careers opportunity in the aerospace sector."
He went on to say that students will also get to tour the A380 which is a great opportunity that will most definitely add to their experience.
Future Scientists aims to inspire and ignite a passion for STEM – science, technology, engineering and mathematics – innovation among young Emiratis. Each year, the three-year programme provides a group of students with unique opportunities to gain firsthand experience in the aerospace industry.
For more stories on success and business transformation through technology subscribe to our newsletter. You can also follow us on Twitter and LinkedIn, like us on Facebook to get daily updates on the latest tech news.