The Smart Dubai Office has conducted a workshop as part of its efforts to implement a strategy and policy package to engage the private sector in the Dubai Data Initiative.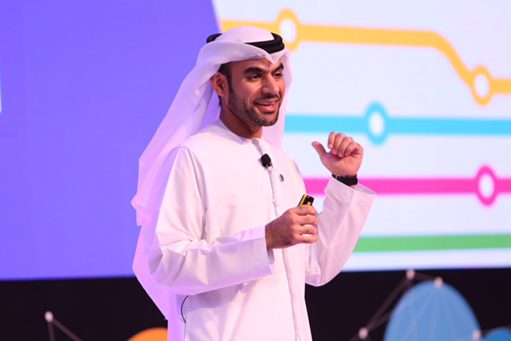 The workshop, titled "Public-Private Engagement Towards a Data Economy", sought to encourage the private sector in Dubai to participate in the data economy, in a manner that ensures mutual benefit and improves services and smart-city experiences.
With 55 entities – all trailblazers in the data sector, including government departments alongside local and international private companies and start-ups – the workshop saw participants engage in insightful discussions regarding the formulation of the Dubai Data Strategy, exploring the challenges and opportunities presented by private-sector data in Dubai, and shedding light on data-exchange platforms, emerging technologies, and the rules and regulations for data marketing and sales.
Younus Al Nasser, Assistant Director General, Smart Dubai and CEO, Dubai Data Establishment, said, "Data is the bedrock upon which smart cities are built and developed; with that in mind, and in an effort to implement the Dubai Data Law, Smart Dubai launched a series of data policies earlier this year to boost the emirate's data-exchange capacities. This workshop targeting the private sector complements these efforts and highlights the importance of cooperation between the private and public sectors to maximise benefits from data, which is extremely valuable for the future of Dubai."
"Establishing an integrated and holistic data environment ensures optimal organisation and exchange of data," Al Nasser added.
The workshop included a comprehensive overview of the Dubai Data Initiative, as well as a discussion around the Dubai Data Law and the Dubai Data Policies that regulate data exchange and dissemination.
Participants also discussed governance and regulations for emerging technologies and data usage across various sectors, focusing on uses cases in 10 main sectors: information technology, real estate, transport and infrastructure, financial services, retail and wholesale, tourism, health, construction, education, and the safety and security sector.