Equinix and Oman Telecommunications Company (Omantel) have entered into a joint venture to establish a data centre in Barka, near Muscat – the capital of Oman.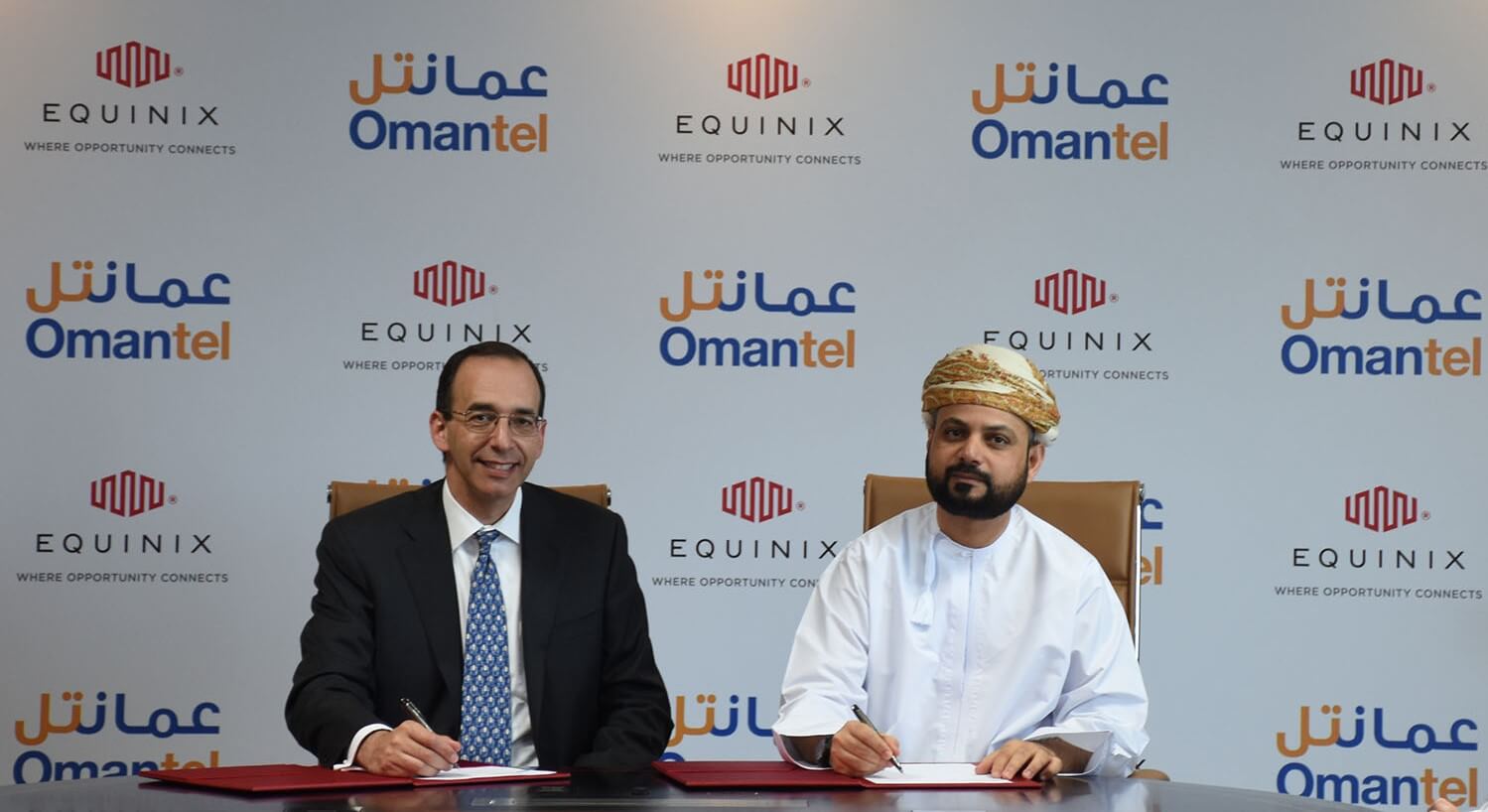 This joint venture will establish the "first world-class, carrier-neutral hub in Oman" where carriers, content providers and cloud providers colocate critical IT infrastructure, according to the two firms.
Oman is strategically positioned between Asia, Africa and Europe, and the new Equinix International Business Exchange (IBX) data centre will create a regional interconnection hub with "ultra-low latencies" between global business markets.
Based on demand and requirements, customers in the GCC and wider MENA region can also leverage other Equinix data centres in the region for dual access to content providers, allowing carriers, content providers and cloud providers to further build resilience into their IT and network infrastructure.
"We are excited to work with Equinix on this project and accelerate how users experience cloud, content and next-gen communications. Today, data centre infrastructure sits at the heart of global ICT and enables all of us to enjoy the cloud-based apps and services we use every day. The planned IBX data centre with Equinix in Oman represents a massive step forward for Oman and the Middle Eastern ICT markets. Working on this project will allow both companies to bring together their strong assets and enable a new era of telecommunications both locally and globally. Such partnership will further enhance Oman's competitiveness in the global digital economy and trade," said Talal Al Mamari, CEO, Omantel.
Eric Schwartz, President, EMEA, Equinix said, "We see significant potential for Oman as a market generally and, in particular, supporting CLS requirements as subsea cable momentum accelerates. It's all about meeting the growing need for interconnection – private data exchange between businesses. In the digital age, companies need to reach everywhere, interconnect everyone and integrate everything, and they need to do it out at the digital edge, where commerce, population centres and digital ecosystems meet. Our joint venture with Omantel will do exactly that."