Having joined Juniper Networks as Director Partner Sales, Middle East and Africa, earlier this year, Claire Jones shares company updates and the way forward for channel partners.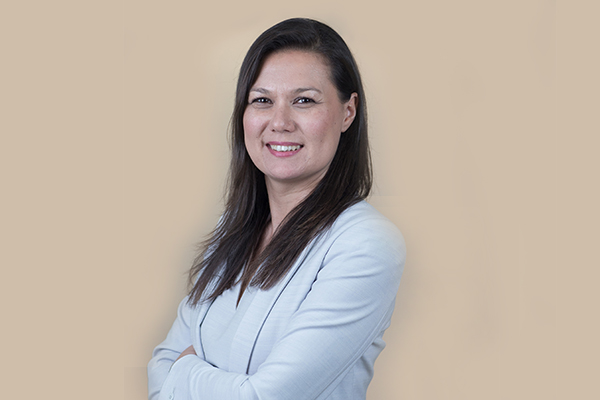 What has been your first priority after joining Juniper?
Currently, for me, it is about learning and listening. I am spending time with the partners, which is what I enjoy more than anything else. Meeting partners and understanding their business needs, where their business is going and how can Juniper support them in their overall business growth. I am also looking at how we can support them in terms of profitability and how can we align to their growth strategies.
In conjunction with that, it is also around ensuring my team's focus and priorities in the right areas. Juniper is responsible for a big geography – Middle East and Africa, so it is also about ensuring that we are working with our partners to support them in these countries of growth.
What are you most passionate about in your role?
One of the things, I pride myself on is the relationships I have built over the last 20 years within the partner landscape.  I love spending time with the partners. I believe I have built some fantastic business and personal relationships with the partners. My first question to partners when we meet is always about how their business is going. It is never about what are they doing for us. It is really about them. It is exciting to see partners talk about a year-on-year growth and projections of further growth. And when I see we can support them in that, it is great.
What are the challenges you face when it comes to working with partners?
The biggest challenge, not only for me, but also for partners is the ability to upskill themselves fast enough for the market. Customer requirements are changing and they are looking for more from a systems integrator. They are essentially looking for business advisors and consultants. It is no longer about products but more about business solutions.
Today partners know that they need to take a more solutions approach, which wasn't the case five years ago. Although they are definitely taking the initiative, this is something that we need to keep working on.
How can partners go to the next level?
One is around the advisory aspect. End-users are seeking consultants, not just someone who will implement or integrate. They want someone who can counsel them on what is the best way for them to get more of their services into the market. Partners have to be comfortable to have discussions at all levels within our customers. They must be able to position themselves to the C-level because how a company can improve its business is not only an IT issue any longer.
Another interesting dynamic that is happening today is around funding. Budgets are not just a CAPEX market any more. Customers don't have the CAPEX they once had, and are now looking at heightening their OPEX solutions as well. Partners need to see how they can financially support their customers to have an OPEX model.
What is Juniper's strategy for the year?
Juniper has had an amazing financial year in 2015 with 5 percent growth year-on-year. The strategy is clear and focused in terms of how we are going to drive the business. From a product point of view, it is around switching, security and router. From a technology point of view, we are emphasising on cloud, data centres, virtualisation and security. These are key pillars for us. When it comes to target segments, service providers have always been a strong area for Juniper along with enterprise and commercial accounts. We have some new security products coming out in this year and we have also added a lot more focus around the enterprise commercial type of customers, both from an infrastructure and a cloud point of view. We are working on leveraging data centre and virtualisation; and looking at how new channels such as service providers can take us into new customers in the commercial and enterprise space.
What can partners expect from Juniper over the next couple of months?
The Juniper Partner Advantage (JPA) programme, which was revamped last year, will reflect more initiatives around channel enablement.  We are driving it more from a training point of view. We have a new solutions certification track coming out to our partners, which also goes back to what they are looking for – being able to position solutions to their customers. We also have a marketing concierge that we are now offering partners to help them get market campaigns out to their customers. Juniper invests quite heavily in marketing development funds for our partners and we are encouraging them to use these funds to drive them into getting new accounts for themselves and for us. Other areas include around rebate schemes.
In terms of technologies, what should partners be focusing on?
Data centres, without a doubt. We have introduced a data centre certification programme for our partners, through which they now have the opportunity to specialise in this area. At the back of that, comes SDN and NFV.