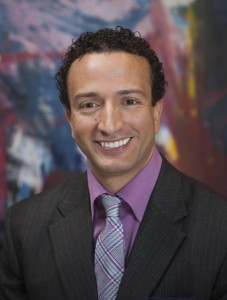 Hicham Abdessamad, Executive Vice President, Global Services, Hitachi Data Systems speaks to Reseller ME on the company's global strategy and shares market insights. 
Could you talk a bit about HDS' global strategy? And how important is the region to you?
Being an information company, we develop technologies that allow customers to manage, access and gain insight from all their data. Our strategy is to be the world's leader in information and information management services and to provide customers with data storage and content solutions.
This region is strategic for us largely because of the growth that we are seeing here. And this is not just in Dubai but also other markets such as KSA, Qatar and Kuwait. What is unique about this market is that it has the opportunity, thanks to other mature markets, to leapfrog faster to be at the bleeding edge of the industry. Customers here might be slow adapters to a particular technology, but once they do, they embrace it and this drives growth.
What are you market differentiators?
We are a technology engineering company and have got several business verticals globally. We bring immense expertise to the market in terms of knowledge. We have got enterprise customers in different verticals. Our solutions are differentiated, we are known for high quality, and our technology is innovative.  We also provide best value for money. From a TCO/ROI perspective, if you buy a Hitachi product, it not only delivers but also provides the best value for your investment.
What do you see as growth drivers here?
We focus on verticals such as financial services, telcos, oil and gas, transportation and healthcare.  There are two areas where we are seeing growth taking place— one is consumers of enterprise storages as data is growing in this region and the other area is around the third platform such as mobility and cloud. People are still trying to sort out what cloud is and how it fits in and so forth. I think we can lend our experience there, which is gained from the other regions we have been working with. But we see that third platform is something that's really going to take off—mobility, cloud, Big Data—these are the big growth engines supported by massive growth of data and this also leads to massive growth in infrastructure.
How do you see trends such as storage, cloud and Big Data affecting the channel?
There is a disruption in the marketplace and we are starting to see that. Typically, channel partners have different technologies, they build solutions and they own customer relationships and adds value beyond that. Customers are starting to look for more than just buying solutions, they want options such as consumption models, private cloud and they are looking for strategic partners. They are looking for those, who will take the risk with them and really go to market together. The channel is going to define and redefine itself further and it will evolve more. If you are a channel partner, who sells in the SMB space and 50 percent of your revenues come from this particular market and many of those workloads are moving to cloud and service provider, you need to see how you will survive. And part of it is understanding what you want to be, do you become a service provider? Do you become a service broker? Do you become a cloud broker? Most channel partners don't have the capital capacity to become a cloud provider because there is huge capital outlay and they have to build infrastructure but they love to be a broker of cloud providers.
How is innovation a huge part of your business plans? Could you elaborate on Global Office of Technology and Planning?
Innovation is in our DNA, as we are a pure engineering company at heart. We created a business unit called Social Innovation Business that we track and it brings together all our businesses. It is about creating an environment, which can be a leverage in IT and innovation to create a better world for people.
We want to play more of a social role in leveraging our technology to improve people's lives, whether it is enhancing healthcare or providing better security for people. That is our big vision. What can we do for a hospital? We started to think more in terms of solutions and vertical solutions. For example, a hospital doesn't care about buying storage, they are concerned more about providing a better quality care. Therefore, one starts developing solutions with that perspective in mind. Technology becomes a key enabler but it is not a lead in. Years ago, you would lead with technology but now the people who are going to win in this market are those who come up with true solutions. We have businesses in most areas so we can speak to a transportation company in a language that they would understand. Through Global Office of Technology and Planning, we are trying to bring together all these businesses that we are doing and try for a market–in approach.
What is your channel expansion strategy?
The channel is big for us. The systems integrator (SIs) and the service providers are going to be key, so even Indian companies such as Tata and Infosys are going to have a lot of leverage because customers are going to want to buy solutions. These solutions are very complex. And customers want it to be simple. There creates an opportunity for SIs. Our strategy is that we need to enable these SIs and be a part of their ecosystems because they are going to be leading the discussions. And if we don't, then we won't be in the discussion to begin with. It is becoming more of a consultative-led, SIs-led world, so that's one of our strategies.
The second one is around service providers. We believe that in the next five years they will be the biggest consumers of technology, even more than customers, because they are going to be providing cloud services to everybody else.  And also because the service provider market place in general is growing. We are working to see how we can enable service providers and go-to-market with them in a big way. How do you become a part of the ecosystem that they are developing? This is important.
We rely on our resellers a great deal in the channel, especially in this region, because they own relationships. Some of them bring uniqueness to the table such as great relationships, good service capabilities, better value on the technology—those are the ones we want.