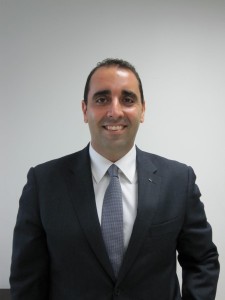 EMC recently held the EMC Gulf Partner Summit, where its top channel partners were awarded for their performance. The event presented an opportunity for not only networking and knowledge-sharing but also to discuss the highlights of the company in the last year and the plans for strategic growth. Havier Haddad, Channel and Alliances Director for Turkey, Emerging Africa and the Middle East, EMC, discusses innovations designed for the channel community.
What led to organising the Gulf Partner Summit?
We decided to have a partner connect programme in each of our big areas to have a large gathering of our key executive channel partners because of mainly three reasons. The first was to celebrate the achievements of 2013 and award our top performing partners. These awards were given depending on the performance of the partners in different focus areas in the last three quarters. The second was to create a platform to have quality networking time and share our plans and opportunities that we will implement in 2014. We want to plan with our channel partners and align our strategy and forces together. And the third was to create an opportunity for partners to share feedback and recommendations, which would help for our internal planning for next year as well.
What is EMC's channel strategy?
The channel strategy for EMC is to help partners and build an optimised model where we can have better coverage and leverage from partners. We, along with our partners, are growing fast and have the highest market share, perhaps globally as well, however we plan to grow faster and have better coverage and offer better solutions, focus on areas where we didn't before, and finally guide partners on how to cross and upsell in our existing customer base.
What kinds of innovations are designed for the channel community?
It is all about profitability. Starting from the Margin Builder programme, in protecting partners' efforts and investment and offering enhanced support to qualified partners through additional incentives and rebates. And most importantly, giving partners the opportunity to go beyond selling to actually providing a host of services to implement and support the solutions they are selling.
Next, it is about helping partners reduce cost and increase their value-add and differentiations to end users by selling proven and reference architecture solutions. We help them with greater lead generation and funding and provide partners with all the needed support to be successful.
Finally, it is about providing partners the flexibility and the support to build different business models that will drive margin growth.
EMC has declared this year to be the year of the channel. Keeping this in mind, what new things has the company incorporated?
This year, we launched new, channel-focused products that address all market segments including small to medium businesses. EMC is introducing new solutions for our partners leveraging the EMC Alliances to increase the addressable opportunity and help drive accelerated growth and profit.
EMC is providing business partners the right support and tools to be efficient and successful. Together with our partners, we aim to expand our market share and reach. Now with the new product offerings and solutions, the pile is getting bigger and it is our job to help partners gain the largest share of this pile.
I'm confident that partners will agree; EMC is becoming more partner-friendly, partner-rich and now also boasts of more channel resources. This is not only from a resource and technology perspective but even from a go-to-market point of view.
Could you elaborate on the EMC Business Partner Programme, which will be effective from next year?
As we announced at Global Partner Summit, as of 1 January, 2014, EMC will start referring to all partners, no matter which programme they're with, as 'EMC Business Partners', and withdraw the name 'Velocity.'
Partners may begin using the new EMC Business Partner name and logo at the beginning of next year. Although the name of the programme has changed, we do not plan to make major changes to our partner programmes for 2014 given that we launched a major update to the Velocity Solution Provider programme in January this year. The idea behind the rebrand was to introduce a programme that is simple, predictable and profitable, uniting all our partners under one umbrella to offer them the support they need regardless of the EMC solution portfolio they may carry with them.
We are currently working on retooling our partner programmes for 2015, where the names of our partner programmes will change to include the EMC Business Partner name, with the goal of aligning and leveraging all of these programmes. We do expect some minor changes to be announced early next year especially around the training and enablement programmes to focus more on solutions, rather than products.
What kind of opportunities do you see for the channel in the coming year?
As traditional storage infrastructures give way to virtualisation and cloud computing architectures, resellers find themselves exposed to new opportunities to create value-added solution bundles combining people, processes and technologies. Resellers can now leverage higher margins from combining their technology portfolio with a host of pre- and post-sales services from consultation to installation.
More experienced resellers have the opportunity to leverage new niches in the market to service specific industry sectors and verticals while smaller partners can also seek huge opportunities in serving the mid-market enterprise segment. This is by creating well positioned portfolios of value-added services to help customers achieve their long-term business vision, providing in-depth counsel, advice and technical expertise throughout their growth lifecycle.
What is the way ahead?
2014 will continue to be the year of channel transformation as resellers and vendors will need to change their business models in order to remain viable in the face of ever-increasing competition. This transformation will be driven not just by increasing competition but also by the underlying change in the percentage of total IT workloads that will stay on premise versus off premise, which will ultimately influence the consumption model and what the channel must sell.
The most successful partners will be those that are flexible and can adapt to the prevailing market condition. These partners will leverage the significant benefits that come from bringing value-added solutions, which combine technology, people and services to support a customer's business transformation journey.