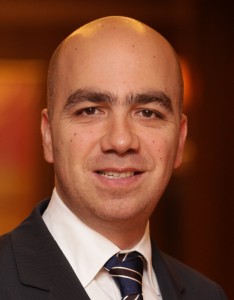 Global demand for advanced broadband technology remains strong. In the last two decades, the Internet has become a necessity in people's everyday life, especially among young people.
The Middle East is no exception to this global trend, particularly given that young people constitute a significant portion of the population, with around 65 percent of the population in the MENA region under the age of 30.
Users are becoming more and more sophisticated and demanding while the pressure on operators to deliver at lower costs is unprecedented. In this context, network optimisation plays an essential role for operators to remain competitive.
Broadband penetration is far from being saturated, and the number of subscribers will grow by a multiple of 3.6 between 2010 and 2015. Users not only are increasing in number, they also are getting more sophisticated and require improved and personalised services from their provider. Consumer needs range from downloading a simple application to online gaming, synchronising and backing up content across mobile devices such as laptops, tablets, and smartphones via the cloud, to streaming high-definition movies directly over the internet without compromising on quality. In addition, users are generating an increasing amount of content, with the explosion of social media. With the fast evolution of applications and the prevalence of such user-generated content, consumers increasingly require connectivity at higher speeds, lower latency, better quality of service, and more reliability. At the same time, users are not ready to pay more for what they are requesting and the competition in the market is very fierce.
Therefore operators need to offer superior services with minimal resources and it is critical for them to keep their network resources' utilisation in check to maintain competitiveness, and to differentiate through outstanding customer experience. Here comes the growing role of network optimisation, especially with the increased demand of non-traditional services and decreasing profitability. Fully monetising the network investments through value-based analysis is essential to allow smart deployments and the optimisation of resources utilisation.
Operators can ensure network optimisation through several dimensions, such as making sure they set the correct parameters for the mostly used applications and devices and ensuring optimal coverage to keep customer experience high, with quick reaction times should anything within their system fail. As part of their customer experience management, operators must also conduct end-to-end quality of service (QoS) measurement campaigns to assess the quality actually perceived by their users.
Operators are adopting smart optimisation tools (like Self Organising Networks or beam forming through active antennas). KDDI Japan announced the word's first self-operating network in mid-2012, and since then many operators are following the same path; such a solution intelligently distributes traffic and capacity. Operators are also relying on smart content delivery solutions; recent trends focus on transport and radio-based content caching and delivery networks. Video and web optimisation techniques also exist, applying compression and transcoding to reduce the amount of data during busy hours for example. Finally, Deep Packet Inspection and Policy Control and Enforcement also help in network optimisation; they enforce fair usage smartly and apply specific restrictions only on customers that abuse most the network resources and only in areas where congestion prevails. They also allow operators to differentiate service quality based on required content, by prioritising real time applications for instance.
Given the looming spectrum crisis, network optimisation becomes even more imperative. With the introduction of LTE on diverse spectrum bands, operators in the region are facing an increased need to redistribute their bands utilisation among mobile technologies. Some operators also find a need to migrate the use of lower frequencies like 700 and 900 MHz from 2G to 3G/4G in order to provide broadband to rural areas. On the other hand, as mobile broadband is becoming ubiquitous, the pressure on operators to provide higher throughput rates is ever increasing. A shared and inherently unreliable medium like radio simply cannot deliver this quality to all potential users and therein lies the challenge. Just a small number of mobile users with bandwidth-intensive applications can consume the available wireless network capacity. Some spectrum-demand models prove that operators' spectrum could be consumed within three-to-five years. All of that implies the adoption of optimisation mechanisms by operators to avoid potential network congestion. Operators are therefore looking for creative solutions such as Wi-Fi offloading to maintain good customer experience at an optimised cost. To address capacity issues, small cells (3GPP and Wi-Fi) are indeed beneficial for several reasons such as cost of additional capacity, better signal quality (closer to antenna) resulting in improved customer experience and faster expansion.
In addition, the Wireless Broadband Alliance (WBA) has driven essential improvements into Wi-Fi technology, and all challenges that would prevent a smooth integration with the mobile networks, such as security, seamless authentication and technology standardisation, are being solved. Operators are now deploying next generation hotspot technology to enable their end users to access Wi-Fi hotspots seamlessly and replicate the cellular mobile broadband experience in terms of ease of access and security. There is increasing awareness that operators who want to provide a full set of broadband services with a differentiated experience will have to rely on a combination of both licensed and unlicensed spectrum.
Network optimisation essentially means delivering more for less. Therefore proactive, service-driven capacity management coupled with accurate demand management is essential. To do so, operators are more and more relying on value-based management to drive their high Capex investments. Said differently, operators are using complex analysis tools and frameworks to combine insights from geo-marketing, customer value, churn analysis and network technical performance to forecast ROI and profitability on a site by site basis. Based on such analyses outputs, operators can prioritise their investments both in brown fields (sites upgrades) and green fields (sites expansion).
Obviously, there are many paths that an operator can take to achieve optimisation, but one thing is clear — optimisation is essential if an operator is to remain relevant in the constantly-changing telecoms industry.