Arthur Dell, director, Technology and Service, MEA, Citrix, analyses how technology is providing enhancements in patient care within the region, while also enabling medical professionals to maintain a healthy work-life balance outside of the hospital's four walls.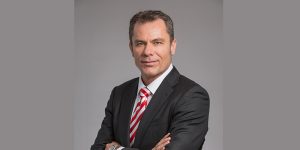 It's widely known in the Middle East that the UAE government has taken a firm stance on ensuring healthcare services in the country are among the best in the world. The nation attracts doctors, industry experts and highly skilled specialists from across the globe looking to share their best practices. A major driving force in this regard is the UAE's Vision 2021, whereby the local leadership is set to have all public and private hospitals accredited according to clear regional and international benchmarks to ensure excellency. As such, it doesn't come as a surprise that Arab Health, the region's largest healthcare exhibition and medical congress, chooses to host its annual event in Dubai.
Technology is a significant talking point at such events. Many agree that increased accessibility of treatment is one of the most tangible ways that technology has changed healthcare. Patientcare is another example where IT has made looking after the individuals safer and more reliable in most scenarios. This can be observed at any hospital in the UAE, where doctors and nurses on the frontline make use of hand-held computers to record critical real-time patient data and then share it instantly within their updated medical history to store for future reference.
A great way to put this into perspective is to picture the following scenario. Imagine that after a long and tiring shift at the hospital, a physician finally has the chance to head home with plans to pick up a meal for their family. Halfway to their destination, they get a phone call from the nursing station requesting that they provide immediate medical direction, as a patient was facing serious difficulties. Rather than having to drive all the way back to the hospital, wasting precious time their patient may or may not have had, the physician used their mobile device to review the files in their car and provided counsel directly on the go. As a result, the patient was able to receive proper care at the right time, and the physician made it home to enjoy dinner with their family.
Digital health is transforming the way UAE residents receive care by enabling authorised HCPs secure access to patient data at any time, in any place with, potentially, any device. And while mobility can help deliver better care beyond the four walls of a hospital by improving access to data and patient information, it's equally beneficial within hospitals, as it enables patient information to securely appear on a tablet device so a HCP can deliver true bedside care to their patients.
While healthcare will always require a human element, technology will continue to underpin medical talent as it improves with time. It is important that the integration of digital services is carried out strategically, with hospitals and vendors working closely together to reach a shared goal of premier patientcare for all.