Reseller ME catches up with Khaled Alsaleh, Regional Director, HPE MEA Software, for a detailed discussion on the company's plans post the split and how regional channel partners can differentiate their business through value-added offerings.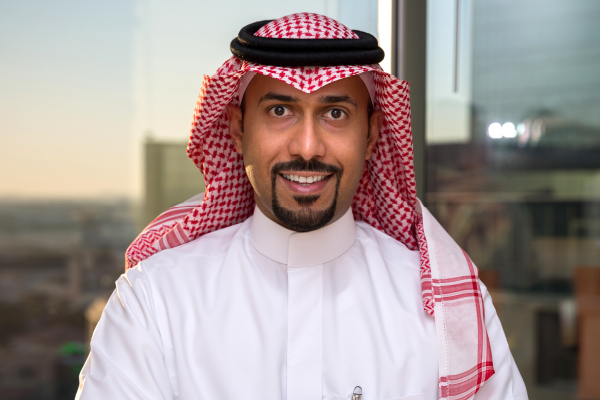 2015 has been a year of change, can you elaborate on some regional milestones at HPE?
With technology changing more rapidly than ever before, it's imperative that we adapt to this new environment and that's precisely why we split and launched Hewlett Packard Enterprise (HPE) at the end of 2015.
This was an important milestone because our focus now is on helping our customers and partners transform and innovate in what we see as the Idea Economy – an environment where the ability to turn an idea into a new product, a new capability, a new business or a new industry has never been easier or more accessible and enterprises need to embrace both the challenges and opportunities this presents. To help our customers achieve this, our company wide strategy across all business units is now focused on four key areas:
Transforming to a hybrid infrastructure: The emphasis here is in helping customers seamlessly manage information across traditional IT and private, managed and public cloud environments.
Empowering a data-driven organisation: Here we work with customers in turning information into insight and insight into action.
Protecting the digital enterprise: Critical to our customers is managing risk, monitoring operations, protecting information and applications and sustaining operational integrity.
Enabling workplace productivity: Driving innovation and creating best-in-class experiences for employees, customers and partners through mobility and networking solutions.
Post the split, what has the impact been on regional business and partners? What are the changes that the channel partners can expect?
On the day we separated and launched as a new company, we immediately started in a strong position, being number 1 or 2 in most of our key markets, and in delivering one of the broadest go-to-market capabilities in the industry with our channel partners and sales teams.
As a new and distinct organisation, HPE benefits from strong leadership, employee experience and knowledge, coupled with the agility and responsiveness typically found in leaner companies. Our focus on the channel now is more tuned in than ever with major enhancements being made to channel processes, operations, enablement, support, resources and tools.
All these factors combined make us stand out from our competitors and provide added value to our partners.
Has it been challenging to make the transition to HPE from a regional channel point of view?
The feedback from our partners since the split has been extremely positive.
Partners benefit from having one 'Partner Ready' programme across the board for HPE, making it easier and more seamless to operate and manage their rebates, programmes, bonuses and more.
What are the differentiated advantages for the channel when they become an HPE partner?
Partners can expect HPE to be more agile and focused from an R&D and go-to-market strategy perspective.
Our Gold Certified partners and above are assigned an HPE Channel Manager who work to develop joint business plans. We know their mix of hardware versus software versus services, we know their strategic plan on where they are headed and what investments they are making.
This joint planning also helps us better allocate our Market Development Funds (MDF) and if the partner is aligned with a transformation area, the plan is approved for creating more market demand.
Over the last year, there have been significant enhancements made to the new 'Partner Ready Programme' of HPE. We have reduced the amount of sales certification from nine to one and certifications will be focused on the four transformation areas we've outlined.
Additionally, our partners can access Software Support Online (SSO) through the Partner Ready Portal. SSO provides all the information and support needed for a successful customer engagement. The self-solve knowledge-base contains demos and downloads, discussion forums, tools for servers and developers, enhancement requests, full manuals and general support.
We have also added a new partner locator on the portal, which makes it easier to find partners from a customer perspective.
With IoT, Big Data and cloud technologies gaining more importance, what are some of HPE's investments in these areas for the region?
Internet of Things (IoT), Big Data, and cloud, among other innovative technologies, play an integral role in HPE's four transformation areas and we've significantly invested in these technologies.
For example, in Big Data, we recently announced the immediate commercial availability of HPE Haven OnDemand, an innovative cloud platform that provides advanced machine learning APIs and services that enable developers, startups and enterprises to build data-rich mobile and enterprise applications. We also launched a new HPE Investigative Analytics software solution, designed to enable financial institutions and other highly regulated organisations to identify and analyse risk events and take action to prevent them.
In the cloud space, we've established a strong relationship with Microsoft Azure, appointing them as a preferred public cloud partner for our customers while HPE will serve as a preferred partner in providing infrastructure and services for Microsoft's hybrid cloud offerings.
Finally, with IoT, we've developed new HPE Edgeline IoT Systems and Aruba Sensors to expand our IoT capabilities at the edge.
All of this has happened just in the last few months and we're excited about what lies ahead for us in the future.
What is your channel strategy going forward? In which technology areas will we see more partners coming on board?
We will continue to evolve and enhance our channel offerings and build tools, processes and other initiatives to extend market share in the enterprise market.
There is also strong focus on the SMB segment, which has been highly profitable for HPE and our channel.  Our transaction business remains strong as we continue to enable and move partners towards the transformation areas. As such, cloud, Big Data, mobility and security will continue to be the pillars for innovation and channel recruitment.
How can partners accelerate their business considering the current market situation?
Everyone knows that we're facing a challenging macro-economic environment. Soft consumer spending, continued weakness across Europe, Middle East and Africa, and stock market volatility continue to drive uncertainty.
Despite this, the recent launch of HPE will enable us to remain focused on our ability to execute consistently and profitably and we are well-positioned to deliver on our plan to grow in 2016.
By affiliating with us, our channel is assured of a vendor who is uniquely positioned to be the most trusted technology partner across infrastructure, software, hybrid IT and more. We are focused on continual innovation, delivering value for our customers, and creating better business outcomes for our shareholders, partners and employees.
What is the business focus for MEA in 2016?
We started our journey as a new company on 1st November, 2015, and over the next five years our aim is to generate growth and long-term value for our customers and partners.
From where we are today, we will be able to continue to grow by maintaining our focus on the four transformation areas. We're purposefully concentrating our strategy around these areas as we believe they are the four most important components customers and partners need to focus on in order to successfully navigate their way through the huge technological changes they are witnessing in their industries and enable them to create real benefits for their businesses.
The plan remains to work more through channels in future. They will be instrumental in delivering upon our vision. We recognise that every partner will have their own transformation journey and we will support each one achieve their goals.