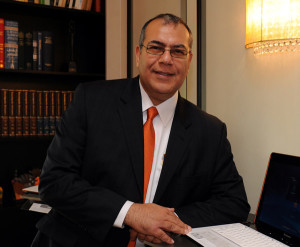 By Khaled Kamel, Territory Channel Manager, MENA, Brocade
The future of the data centre is increasing virtualised and the model is going to evolve towards more automation, more software enabled solutions. The emergence of software-defined networking (SDN) as part of this change is a potentially disruptive trend for enterprise networking, but it is one that opens up significant opportunities in this sector – both now in developing the infrastructure required, and tomorrow as SDN deployments become wide-scale.
SDN has broad implications across the data, control, and management planes of the network. Early adopters of SDN are currently investigating a wide range of applications and use cases that include network virtualisation, large-scale data centre infrastructure management, traffic engineering, and Wide Area Network (WAN) flow management. By providing a framework for utilising networks more effectively, efficiently and by simplifying the processes inherent in such networks, SDN can provide a wealth of benefits both technical and operational.
In the Middle East, SDN is still something of a buzz word with organisations seeking to learn more from initial SDN roll-outs to understand how the approach could be adopted at the enterprise level.
The challenge facing resellers and solution providers in the region is in educating customers about SDN, and explaining the need to review the readiness of their current networks to support SDN deployment. Despite the hype, SDN is not a replacement of the physical infrastructure, it still requires a level of physical infrastructure and as with all forms of virtualisation is sensitive to time-lag, latency and downtime. Therefore, if the customer's physical infrastructure is still a three-tier, legacy affair, with redundancy and resilience issues, any investment is SDN may reap little real reward.
Short-term strategies, long-term gains for the IT channel
As with any technology rising in popularity, SDN has attracted a number of announcements from big industry players. What the channel need to do is to understand the reality of the situation and relate it to the actual requirements of their customers. For the Middle East, the next two years offer a window of trial – pilot and proof of concept (POC). This is the period when partners must identify "high value-high reward" areas of the customer's businesses where SDN may solve actual business problems or drive new business opportunities.
Given the timeframe channel organisations can make great headway in preparing for the inevitable shift towards SDN and similar and related solutions. Nurturing and developing the right skill sets during these formulative years will allow the partner to rapidly gain market share in this emerging field and guarantee its position as a 'trusted advisor' and solutions provider.
SDN offers immediate and future growth opportunities for those who begin to prepare now. SDN is about better utilisation and increasing the agility of the underlying infrastructure, not about replacing it. It will be easier to sell because partners get to layer the virtualised functions that the customer needs at the time on top of per-requisite physical layer. Those specialising in the data centre business and cloud services with proven expertise in this area will be in demand.  By helping customers prepare and build a path towards a more effective infrastructure that can support SDN and other evolutions in data centre design and management, channel can be a trusted, central part of the customers journey as they evolve their data centre requirements.
Organizations hoping to position themselves technically and operationally to address trends such as mobility, Bring Your Own Device and virtualisation while establishing the right data centre environment  for the ongoing network traffic explosion, will seek out and invest in new technologies such as SDN. Recognising the signs and accepting the inevitability of the situation, channel organisations would be wise to begin treading down the SDN path if they hope to become the forerunners in this technology in the future, who can support customers through the entirety of this transition