Thierry Nicault, Area VP – Middle East and North Africa at Salesforce, believes that internet service providers really need to 'personalise' their experience if they want to fend off growing competition from the likes of Apple and Amazon.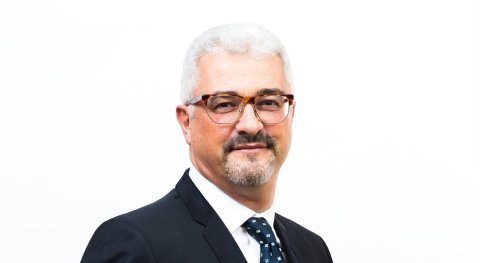 With more options than ever to choose a communications service provider for wireless services and home internet, customers are increasingly viewing providers as commodities and open to testing new entrants to the industry. Tech companies, for instance, are gaining traction by offering simpler, contract-free services.Improve and personalize experiences to stay competitiveWhat makes new technology entrants so compelling is their great user experience – something traditional providers have struggled to deliver. When it comes to customer satisfaction, surveyed customers ranked the communications industry behind both consumer technology and ecommerce, barely edging out financial services, and pharmacies and healthcare providers.] 78% of wireless customers and 76% of cable customers said they are at least somewhat likely to switch to a tech provider. What's more, a growing number of cable customers are cutting the cord altogether, opting to rely on streaming entertainment services (33%) and wireless internet access (20%). To stay competitive and attract and retain new customers, providers need to take a page from consumer tech companies like Amazon and Apple and start delivering better and more personalized customer experiences across every channel. This includes planning for, and supporting, the joining of online and offline experiences. Despite the increasing adoption of online channels, customers are finding the experience lacking. That 50% of wireless customers and 47% of cable customers believe they receive the best service when they threaten to switch to a different provider demonstrates that more is needed to address customer satisfaction throughout the lifecycle. Good insights into consumer behavior is invaluable. Providers who are able to gain insight into their customer base and provide better service at every touchpoint could gain a significant edge in meeting customer needs and expectations. Knowing which customers are about to cancel could help guide next best actions to decrease their likelihood of leaving.Make the most of your 5G network investmentAs more of our personal and professional lives move online, it's imperative that providers meet business and consumer needs for greater bandwidth with faster throughput, lower latency, and improved reliability. Next-generation technologies like 5G and fiber have companies across multiple sectors excited about the opportunities these services may provide to meet consumer needs and expectations. The faster connectivity, more reliable service, and entertainment opportunities that come with 5G technology should be a huge selling point with customers. Yet providers need to do a better job of communicating these benefits to customers, many of whom are still unsure as to the opportunities it provides. The majority of customers don't recognize the benefits of 5G in providing more reliable internet for underserved communities (53%), immersive entertainment (72%), internet of things (IoT) capabilities (72%), or real-time control of remote devices (74%). When presented with a list of benefits that accompany 5G technology, more than two thirds (67%) of respondents said they would pay more for it. The potential to explore a broad range of monetization strategies opportunities inside and outside of the industry is significant, including network-as-a-service (NaaS) offerings, and digital marketplaces with ecosystem partners. Investment in 5G infrastructure will also allow providers to better meet B2B customers' needs by offering more channels, convenience and personalization.Invest in seamless, friction-free transactionsHaving the right tools and the right implementation strategy is critical when it comes to meeting customer expectations and providing personalization at scale. Yet B2B customers are dissatisfied with online experiences, especially when it comes to self- and assisted-service tools, account management, and the ease by which they're able to make large purchases. Only half (53%) of leaders reported their procurement employees felt comfortable managing their enterprise accounts online without sales agent assistance. Meeting these needs and expectations requires that providers invest in powerful and intuitive tools (like customer portals) that enable seamless, friction-free transactions. Digital transformation done right doesn't just benefit customers. It also increases employee satisfaction by enabling a more efficient workplace. [91% of provider employees said reimagining operations would reduce bottlenecks and redundant processes, while also helping their companies save money. The future of the communications industry relies on commitment to digital technologies and strategic investment in new opportunities. Offering enhanced, engaging, and personalized experiences will ensure that providers stay competitive. It will also help change public perception from an industry on the verge of commoditization to one that is steadfastly customer-centric.
As inflation forces consumers to look even more closely at the value they receive, they are more willing to switch for better rates, more transparent service agreements, and better self-service options. As a result the industry is quickly learning the need to step up their experiences to retain customers; this includes having the ability to create value beyond the network. Many are also thinking about new ways to monetize network investments. According to Salesforce's Trends in the Communications Industry report, this is only the beginning. Our survey of 500 industry experts and 6,000 consumers from around the world reveals how providers can drive satisfaction and find new opportunities for growth. It's clear that leaning into digital investments providers is key to boosting differentiation and avoiding commoditization.