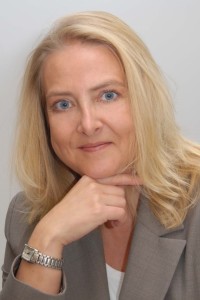 Petra Heinrich, VP Partners & Alliances, Red Hat, EMEA, explains how partners can lead the discussions around cloud. 
From hype to disillusionment and back to deployment reality – cloud computing has been through all of this over the course of the last five years. As we move away from the grey economic downturn, enterprises looking to grow quickly are looking to cloud computing which eliminates the need to upfront investment in IT and enables businesses to scale IT architecture as they grow.
While many companies are aware of the benefits of cloud computing, they need help when it comes to deployment, and so turn to their partners and systems integrators for guidance. Channel partners should consider expanding their portfolio to include cloud-related services, and to then offer integration services. These days you can't make it by just selling hardware and here we'll explore how channel partners can become cloud specialists while navigating some traditional concerns around cloud deployment.
Channel concerns with cloudy forecast
It was not so long ago that the role of the channel was a lot more clearly defined. Whether you were an independent software vendor (ISV), a reseller, a distributor or a systems integrator, you knew your role. However, a shift is taking place, largely driven by the introduction of the cloud.
Some channel partners see their business opportunities being disrupted as cloud computing removes some of the expertise associated with installation and the setting up a new solution. Cloud computing also simplifies customisation and spreads costs out over many billing periods.
One of the other reasons partners have concerns expanding their portfolio to include cloud is grounded in the argument that cloud computing is insecure – supposedly because data that is stored outside of a company's own systems is more vulnerable to cyber-attacks.
Finally, another common reservation for cloud deployment lies in the implications behind large dependence on one particular provider. For obvious reasons, enterprises would rather avoid vendor lock-in.
Opportunity in the cloud
Open hybrid cloud computing offers partners new opportunities to increase sales through complementing technologies. In order to sell cloud solutions, partners need to understand how cloud computing infrastructure and services can be deployed in a way that is open and appropriate for both on-premise and off-premise data. This is important because a hybrid cloud model enables the IT professional and enterprise to assess and differentiate between data that is high-risk and therefore should be housed on-premise, and data that is low-risk and can therefore be stored more cost effectively off-site.
The flexible open hybrid cloud approach allows users to look into the IT stack and if a more cost-effective, feature-rich or more appropriate service becomes available they can quickly and easily modify the stack. The opportunity for the partner is through enterprises using an open source model where open hybrid clouds enable enterprises to use other technologies from the most appropriate vendors, rather than being locked-in to one vendor technology stack, partners can cross-sell other technology which will be compatible.
Channel partners also need to be able to allay the traditional cloud computing deployment fears for their customers. Industry examples and deployments have now shown that using a hybrid cloud approach is secure and, in fact, offers enterprises a greater level of security and assurance around where their data is located. Similarly, channel partners can address concerns around using a single provider. A Linux-based OpenStack solution as the basis for a cloud infrastructure, allows enterprises to create a foundation based exclusively on open standards. This establishes fundamental infrastructure flexibility for both the channel partner and its customers.
Investigating the landscape
The underlying difference for channel partners when selling cloud-based solutions is how they position their expertise on top of that of the cloud vendors. In the same way that newspapers have reinvented themselves online, channel partners need to reinvent themselves to meet their markets' needs.
A channel partner's conversation with their customer now needs to start with what the corporate IT department is trying to achieve versus what they might ultimately buy. In doing so, that changes the partner's role from selling a few product lines to being a true service provider skilled in combining many products to deliver the best solution.
As a consultant to their customer, there are a number of steps partners can go through to ensure that they are cloud ready:
 Assess which server operating systems and virtualisation platforms are in use.
Investigate what percentage of the system landscape is already virtualized.
Evaluate what standard applications and self-developed applications are deployed and which applications are suitable for migration.
Assess the dependencies between the applications.
Consider statutory provisions to the storage and archiving of data
Gauge what service level agreements in place need to be considered
Cloudy but bright success
The future of the channel partner in the cloud world is taking on a new model. The channel partner is someone who is capable of quickly understanding new products that are relevant to their business and serves as an expert for support and industry best practices. Since the channel partner is actually doing more in this scenario, this is where they will benefit and ultimately earn more revenue.
An open hybrid cloud model enables the delivery of a more scalable and flexible, multi-tenant computing platform. As a result, business retains its freedom of choice – which is what open source is all about.