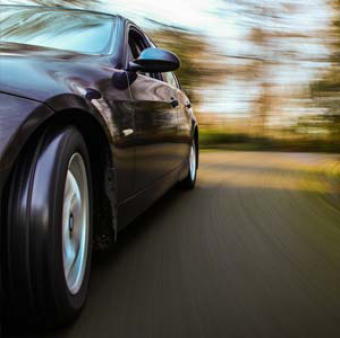 Niche social media brands can easily go unused. Gartner's Managing Vice President for Marketing Leaders Julie Hopkins explored the potential of the lesser-known.
Facebook may be the 800-pound gorilla of social networks, but a steady growth in Pinterest and Instagram mean that marketers must constantly monitor and experiment with emerging social networks to capture and engage their audiences.
Julie Hopkins, Managing Vice President for Marketing Leaders, Gartner, says social marketers must leverage emerging social networks to both evolve and stay true to their brands.
"You understand what your brand is and how it would interact in various channels. That's one of the most foundational pieces of information to bring to a conversation on a new social network," she says.
Experiment and share portions of your story
Marketers face continued pressure to stay involved, or at least on top of, emerging social networks. Consumers expect brands to maintain a presence on three to four platforms, and they take for granted a brand presence on Facebook. However, this doesn't mean they'll hang out with you.
Yet, newer social networks give brands an opportunity to experiment and share specific portions of their brand stories. While all brands should explore a presence on the core networks, brands can explore how leaders use emerging social networks to determine their own opportunities.
Mercedes on Instagram
Mercedes made a bold move on Instagram, ceding control of its channel to five top users to take the wheel and post content for five days. This is an opportunity to make a big impression, engaging a younger audience through visuals and user generated content.
Audi on Snapchat
Snapchat garners 1 billion views daily, giving a brand such as Audi a great PR push when it partnered with 'Pretty Little Liars' to sponsor a second screen content shared by Audi in advance of, and during, the programme. This gave the brand access to young, luxury-minded buyers.
BMW and Marriott on Medium, an ad-free, long form blog platform, allows brands to promote thought leadership and prompt community response to gain visibility.
In 2014, BMW and Marriott both partnered with Medium on vertical content. Marriott's travel section, 'Gone,' included stories "presented" by the brands. For BMW, the campaign was about design, not auto.
"There are parts of your brand that aren't about the product you sell,"  Hopkins says. "You can bring pieces of your brand story to life in social channels. It's an opportunity to flex a different part of your messaging."
NBA on Tumblr
Brands can implement visual microblogging in-line with Tumblr's irreverent tone. It's an opportunity to drive traffic to other owned platforms with the availability of paid promotions. The NBA provides behind-the-scenes content, and during the 2014 NBA finals, offered fans 'mini movies' of each game, along with highlights like team huddles and player conversations.
Paul McCartney on Line, based out of Japan, has a user base mostly in Asia with 170 million active monthly users. It was the birthplace of stickers and enables brands to push campaigns or branded content, but also engage 1:1. In 2013, McCartney launched a programme to support his first Japan tour in 11 years. Through news updates and stickers, McCartney generated 3.8 million fans in 2 weeks.
Overall, Hopkins recommends that brands follow leaders across social networks to see how they use social tools to build connections and tell all dimensions of their story.
"Not all of social media is about campaigns and conversations," she says. Instead, she suggests that brands explore how to use the communities they have access to for ideas and innovation. But before jumping into a new social network, "Seek first to understand then to be understood."
In other words, hang out on a social network first. Furthermore, it's essential to establish an objective-driven strategy for creating and sharing content. If a brand can't point to why its content is on a social network, it probably shouldn't be investing in it.