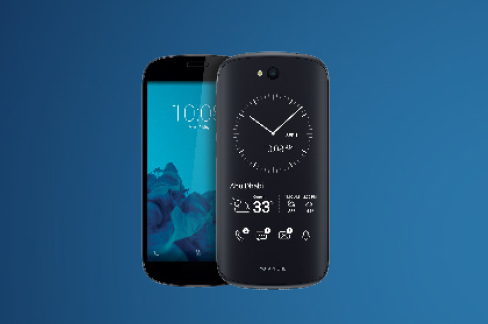 The improved dual-display smartphone offers better performance compared to its predecessor.
When the original YotaPhone was released more than a year ago, it had created a market segment of its own. The recently launched YotaPhone 2 has been upgraded significantly and offers a lot of promise for the dual display concept that Yota is concentrating on.
The device comes with all the regular features of what one has come to expect in a smartphone today. A better form factor is the biggest change and a welcomed one too, compared to the previous year's model. The primary display, designed at 5-inches is of great quality, having used AMOLED technology and with a pixel density of 442 per inch. The readability on the screen is quite decent, even when outdoors, offering a balanced colour tone unlike traditional over saturation of other similar displays. The battery has been bumped up to 2500mAh and offers adequate usage, getting you to the end of your workday with ease.
The YotaPhone's touch sensitive e-ink back display, the primary reason why a customer would be interested to buy the device, has been enhanced. Compared to last year's model, the e-ink display has a quicker refresh rate and this means text or images viewed before do not linger in the background. The contrast ratio has been tweaked as well and the number of apps taking advantage of this display have also increased.
The device on the whole has still a long way to go if it wants to challenge the likes of Samsung and LG. While it is powered by SnapDragon 801 clocked at 2.1 Ghz, the performance can be a letdown at times. Another big change on the device is its camera. Yota has positioned it better compared to its predecessor and though it sports an 8MP compared to the previous 13MP, the picture quality is still quite. Skype users will appreciate the new enhanced front facing camera as it has been updated to 2.1 MP. Optimal video recording quality remains the same at 1080p at 30fps.
Although the design of the device is sleek and contemporary, it feels too smooth in the hand and tends to slip out easily. But this is a minor problem that can be solved with one of the company's phone protect cases.
Considering that the main reason you would buy this device is to read your books or magazines on the e-ink display while saving on the battery, it is not a bad option at all. However, power users will find the device's performance not as smooth as they are used to with other Android smartphones. That being said, it is still a niche category phone and the next releases from the Russian company should have some interesting updates.