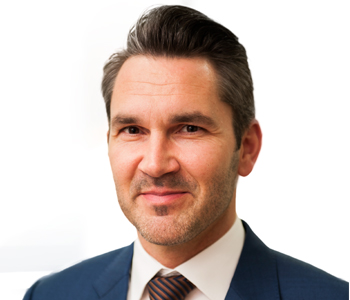 Global Distribution has announced that is has signed a distribution agreement with Cathexis, an electronic and software systems development, and manufacturing company, specialising in video surveillance solutions.
According to the distributor the new distribution agreement completes its vision to build a comprehensive CCTV Solution Portfolio for its Partner Community in the MEA Region.
With governments across the Middle East, and specifically GCC region, enforcing to comply with established Laws that regulate the "General Requirements and Technical Specifications of Security Systems" the Physical Security Market continues to grow exponentially.
"We are very excited about this relationship, and are confident that with Global as a partner we will dramatically accelerate our growth in this region. Our software offers a sophisticated surveillance environment for security, and also provides specialized features, video analytics and integration with 3rd party systems that go "beyond security", says Gus Brecher, Marketing, Sales and Business Development Director, Cathexis Technologies. "Global has built an impressive Portfolio for the growing IP based CCTV Market and CATHEXIS is an important part of it."
Hasan Basri, Regional Manager, Cathexis, Middle East, added, "Global has a great reputation in regional Channel Development & Enablement and we are pleased to have Global to support us in the Region and expand our footprint."
"We are now in a position to supply all components for a CCTV Project, which comprises (1) IP Cameras, (2) CMS – Central Management Software and VMS – Video Management Software, (3) Networking/Cabling and (4) NAS Storage," said Varun Sujith, Business Development Manager – IT Infrastructure and Physical Security for Global Distribution FZE – Global Solutions Network. "We are very proud to have CATHEXIS in our Product Portfolio and the opportunity for growth in the Physical Security market it offers."
"That's another step in our efforts to ensure our Partner Community is able to embrace Solutions Selling and targeting specific verticals and technologies. Global's comprehensive Enterprise Product Portfolio allows our Partners to address the fast emerging "Physical Security" marked in the Region," added Mario M. Veljovic, VP Solutions MEA, Global Distribution FZE – Global Solutions Network.