Ephrem Tesfai, Sales Engineering Manager META at Genetec reveals why the future of cloud is hybrid as it provides enterprises with increased agility, such as the ability to scale up or scale down cloud-based storage and processing as needed.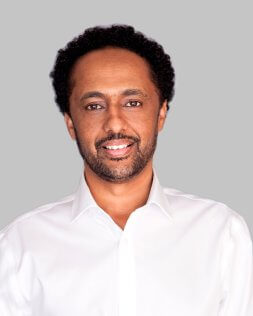 Cloud adoption has played a significant role in enabling the Middle East's remarkable digital transformation. In recent years, cloud adoption has accelerated across the region, increasing flexibility, scalability, and cost-effectiveness for both public and private organizations. According to a recent report by Blueweave Consulting, the cloud market in the Middle East is estimated to reach $9.8 billion by 2027, growing at a CAGR of 21%. Moreover, according to Genetec's latest annual State of Physical Security report, despite the perceived cybersecurity risks of cloud-based solutions, there is still a shift toward having physical security applications in the cloud. Nearly two-thirds of all respondents indicated that their organizations would move to managing or storing more of their physical security data in the cloud over the next two years.
Banks and retailers are already setting the standard by deploying cloud technologies to better secure people and buildings. However, not all businesses are ready to make the full shift from on-premises to cloud-based technologies. In fact, according to Genetec's latest annual State of Security report, 69% of surveyed organizations in the Middle East and Africa region have yet to adopt cloud solutions. This is where hybrid cloud technology comes into play.
A hybrid-cloud strategy provides enterprises with increased agility, such as the ability to scale up or scale down cloud-based storage and processing as needed. Users can then administer systems remotely and control access to data or footage. Moreover, cloud solutions can relieve financial and time constraints on businesses. They also provide IT teams with faster access to the most recent technological breakthroughs, such as various built-in cybersecurity and data privacy safeguards.
Hybrid-cloud security systems won't look the same for every organization. This is due to the fact that firms can tailor their physical security installation to their own needs. And, regardless of how their security requirements change, companies can stay flexible and adaptable in their decision-making.
Here are a few reasons why businesses might want to consider a hybrid cloud setup:
1. Long-term retention
In recent years, cloud computing resources and capabilities have skyrocketed. Many businesses are now employing this trend for long-term video retention. On-premises systems can be linked to a highly secure, cloud-based video storage service. This can add layers of redundancy or simply allow organizations to retain footage for longer periods of time.
2. More visibility and control over independent sites
Since cloud technology is very scalable, it is simpler for businesses to extend security across their several sites. By connecting on-premises systems to the cloud, organizations can more effectively manage security across all of their separate sites. For instance, cloud services make it simple to connect cameras or access control readers to remote locations, making it easier to set up additional locations.
3. Manage heavy in-office traffic
Larger enterprises with high in-office traffic can improve security by implementing a hybrid cloud system. For example, companies may integrate an on-premises video management system (VMS) with cloud-based Access Control as a Service (ACaaS) to decrease server load and costs. They could also opt for a self-service smarter physical access management solution. This cloud-based physical access management solution streamlines visitor management and automates access requests. With this method, the on-premises infrastructure can handle all of the heavy lifting for video management while the less demanding access control applications are hosted in the cloud.
Overall, the rapid uptake of cloud adoption is making way for more digital transformation projects. In the physical security industry, a cloud-based, highly scalable VMS can quickly adapt to changing business requirements. Rather than being constrained by capacity planning forecasts, businesses can change storage capacity on the fly and pay only for the storage they use. While companies may not be ready for a complete cloud transition, many are adopting the hybrid cloud deployment technique as a way to test new applications. As more physical security teams experiment with cloud applications, they will quickly understand the benefits of hybrid cloud. This will provide even more impetus for the deployment of cloud technologies.