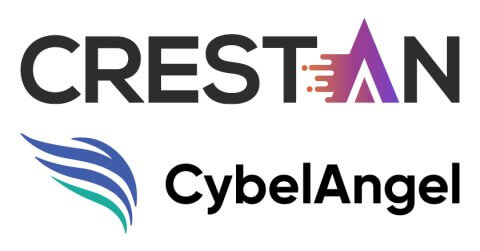 Crestan, a value-added distributor, today announced the expansion of its infrastructure security portfolio, with the onboarding of CybelAngel, a leader in External Attack Surface Management (EASM). This partnership will cater to the MENA distribution of the CybelAngel portfolio and is a strategic step for CybelAngel and their expansion in MENA.
"Expanding in the Middle East and North Africa is a critical step in CybelAngel's global growth strategy and the Crestan partnership will be a significant contributor in helping us achieve this. Crestan is a leader in the market and we are glad to be a part of their extended ecosystem. We have big ambitions together", said Pierre Cabannes, Vice President of Sales, CybelAngel EMEA.
79% of executives rank cyber attacks and threats as one of their organisation's highest risk management priorities. "With a rapid digital transformation, we are seeing more vulnerability to data breaches and cyber threats. To prevent a negative impact on business, companies should adopt a proactive approach and visibility beyond traditional security perimeters", comments Sandra Salame, General Manager,
Crestan. "We are pleased to present CybelAngel to our channel ecosystem and look forward to a great synergy between all teams. As we bring forth innovative security solutions, we can further support the region's CISOs by providing them with a pre-emptive cybersecurity solution to see beyond perimeters and find peace of mind knowing they can find and remediate exposures before others can".
Crestan will support the partnership with technical, marketing and on-ground expertise as well as open up Crestan's extensive channel network to generate new business opportunities for CybelAngel in the region and to meet with the roadmap that has been jointly put in place for 2023.
CybelAngel will be with Crestan at Gisec Global 2023, happening from March 14 to 16 in Dubai World Trade Centre, Dubai, UAE. Crestan's booth will be located in Hall 8, Stand no. A1. Book your meeting now through the link: https://bit.ly/3YstEQ7.