Kerry Grimes, Head of Global Partners, AVEVA, tells Anita Joseph, Editor, Reseller ME in an exclusive interview, how AVEVA has been helping companies in their digital transformation journey, while leading the way with their cloud strategy successfully merging OT & IT.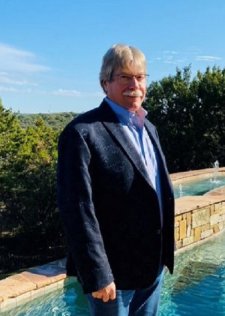 Tell us more about AVEVA SELECT. What's in it for partners? 
The AVEVA Select program is designed for our distributors with full access to AVEVA's comprehensive software portfolio, enabling them to help companies accelerate their digital transformation journeys. AVEVA Select aligns to both market and technology trends, with programs designed to suit every product and solution specialization in the engineering and industrial segments. By leveraging the breadth of the AVEVA software portfolio, AVEVA Select partners can now help customers simplify design, optimise production, and maximise performance. 
Today, the AVEVA Partner Network has over 5,000 members providing opportunities for Alliances, Systems Integrators, Distributors, Solution Providers, and Technology Partners to participate in the AVEVA community. With AVEVA Select, partners will be able access the entire AVEVA portfolio through the channel that they have known and trusted, often for as long as 30 years.  
The 'AVEVA Select' designation along with the territory they support will denote a partner capable of representing the entire AVEVA Portfolio to customers.  The expanded AVEVA Select customer base will be able to leverage their installed Monitor & Control (M&C) and Planning & Operations (P&O) solutions from AVEVA to address new challenges, create opportunities and improve the performance of their industrial operations. 
How important is the Middle East market for AVEVA?  
Very important. We're going beyond our previous core customer base of Oil &Gas and power generation& distribution, and starting to work with customers in CPG, for instance. We're expanding from our larger customers like ADNOC where we've done some great digital transformation work, and going beyond that into smart cities & infrastructure and also general utilities, which is a huge market in the Middle East as it continues to grow.  
How has AVEVA been helping customers with digital transformation, particularly in 2020?  
What's been interesting is that digital transformation continues to play a significant role. Here, one of the things that has become extremely important is the continuity of supply chains, and that's one of the things we help with. Remember that digitalisation of the value chain, also known as value chain optimisation, is an essential part of staying competitive. Therefore, it is crucial that all departments and different teams across the value chain collaborate on a journey that will provide significant impact the overall business. A value chain optimisation strategy will tackle the supply chain, operations, and optimisation and as operators and manufacturers continue to look for ways to remain competitive and drive profitability whether through operational efficiency or taking cost out, AVEVA steps in to deliver end-to-end value chain optimisation that helps redefine processes, enable deeper collaboration, reduce value leaks, sustain productivity and innovation and ultimately make better and more robust decisions quicker across the operations lifecycle. 
Many companies worldwide rely on our partner community to execute their operational vision. Local support, backed by regional technical support, enables faster decision-making, and a collaborative but autonomous service model makes it easy to do business. With over 5000 partners across the globe, customers have access to an experienced community of sales, delivery, and solutions experts. 
What has the biggest challenge been for AVEVA in 2020, operating within a volatile and fast-changing market? 
The biggest challenge has been of communication, because, in order to help companies with their digital transformation, we've had to transform digitally ourselves. Till date, one of the biggest ways of connecting to customers was moving the in-person workshops we used to have with our partners, into the digital realm. We had to transform quickly and do everything digitally. In fact, we're at a point now where we can perform installations remotely now. So, there's no need to send someone onto the platform like it has been till now. I expect we will build on that because a lot of the work with customers is all about building trust and connecting well. I believe that one of the main reasons we've been doing so well with our partners is that is that we have a solid relationship of trust and bonding with them as well as our customers. At the same time, to be able to get more customers, it is important to go out there and meet them in person. So, while the pandemic brought in its challenges, we've been holding our own, working with our customers. 
What is AVEVA's cloud strategy for the coming year? 
We have our own cloud strategy with what we call AVEVA Connect. What it basically does is provide a central location to access the broadest and deepest industrial software portfolio, enhanced by the power of industrial Artificial Intelligence. In fact, AVEVA Connect provides a flexible, powerful set of tools that turn opportunities into business value. At AVEVA our cloud offerings are hosted in Microsoft Azure and Amazon AWS, which are two of the leading public cloud service providers. Each company provides a robust global cloud platform that incorporates strong security practices as well as ensuring high availability. We're leading with the cloud.  
Let me put it this way: There are a lot of things which you'd want on the cloud and a lot of things you don't. There's a lot happening that our customers don't want to put on the cloud. So, what's interesting about our cloud offering, is that as we merge OT & IT, we can help customers find the balance that they want, between on-prem and the cloud. At AVEVA, we're working on this hybrid strategy that is specific to the customer's needs and how they want to balance things. Our cloud strategy allows the customers to choose what their strategy is.  We have a great partnership with Microsoft and Microsoft has its own cloud in the Middle East -in fact, we are one of their nine strategic partners in manufacturing and energy. So, we're working very closely with them on our connect strategy where they then provide the back-end hosting on Azure. 
What is AVEVA's plan for 2021 and beyond? 
The pandemic forced us all to completely go digital, and we're perfectly happy and capable of continuing this even once it is completely over. However, we're also excited to go out there and see what the customer wants to do. If the customer wants us on site and they are taking the right precautions, we'll more than willing to send someone on-site. Our customers drive our turnaround by how fast they want things to go. Last year, we positioned ourselves in the market in such a way that AVEVA's going to do in fiscal 2021 what we did in fiscal 2020 and that's our goal. We're on track for growth in the new year and as we chart our plans and formulate strategies for the new year, we can see that we are perfectly positioned to do that. With our ability of cross-selling into existing customers, even if the pandemic continues, we still see growth. For us, fiscal 2022 starts in April 2021 and we see a strong growth year for AVEVA. About 30% of our business in the Middle East is with the channel today. Our goal in the next several years, is that 70% of our business should be with our channel partners. So, we are expanding our partnerships, we are set for a robust growth trajectory.