In an exclusive tête-à-tête with Reseller ME, Kerry Grimes, Head of Global Partners, AVEVA, tells Anita Joseph how the software leader's merger with OSIsoft has enabled industrial companies to accelerate digital transformation by leveraging the power of Performance Intelligence.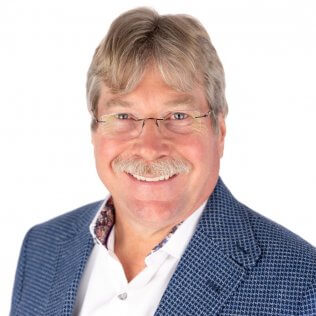 Tell us more about the merger with OSIsoft. What is AVEVA's positioning here?
We have recently completed the acquisition of OSIsoft with a focus on Performance Intelligence. Since then, we have been working diligently to connect the product sets and properly position our strategies together. We're also leveraging the PI System to unlock the power of Performance Intelligence for our customers.
AVEVA's core business revolves around both asset performance and operations lifecycles. The asset performance lifecycle goes horizontally across an organization and focuses on the designing, building, operating, analyzing as well as maintenance of plants. The operations lifecycle is all about control and intersects the asset performance lifecycle, making it as a quadrant, if you had to picture it. Performance Intelligence is at the heart of that intersection.
This is because Performance Intelligence is all about the collection and the use of plant information and applying that data for intelligence to understand better the performance of plant assets, their lifecycle and its related operations. This is an exciting value proposition for our customers.
The OSIsoft merger makes us the largest industrial automation software company out there. We're also the largest software company that's transacted in the UK. This has secured our place in the FTSE 100 as the top UK software company.
What was AVEVA's performance like before you closed the OSIsoft acquisition and how has this move changed things?
Even before we had closed on the acquisition, AVEVA boasted a greater than 10% growth in the second half of our fiscal year as the world started coming out of the pandemic. We expect this year also to be one of high growth as businesses seek intelligent automated solutions to operate successfully in the digital-first landscape.
Collectively with PI System software, AVEVA is now $1.6. billion in terms of overall revenues. And if we look at the current market cap of the company, it's hovering around $11 billion or so – and we're also doing really well in terms of company performance too.
What is the new direction for the company post the merger with OSIsoft and how will it affect the channel in particular?
We're going to be introducing Performance Intelligence to our channel partners. Until recently, our focus was to move our distributors beyond Wonderware where they had concentrated on, into becoming AVEVA Select, which made our entire portfolio available to them.
We're starting a pilot right now with different AVEVA Select partners to sell The PI System. So, we're working on bringing a salesperson from OSIsoft to connect with opportunities with our partners, so that we can jointly sell. This is an on-the-job training for partners, so they can learn about The PI System. We are also now selling this together as a positioning around Performance Intelligence because it adds to what we do at AVEVA. So, there's a number of different connection points.
Very soon after the close of our quarter, we will outline the six key areas that we're connecting into The PI System.  We're also working hard towards the next step of including The PI System as part of our enterprise bundle.
So, this way, we'll have an entire story from the Edge that we're really good at – in terms of capturing data and controlling plant equipment – to now taking the data that's stored at a site and bringing this up into the cloud using OSIsoft Cloud Services. This will all be part of what we're calling AVEVA Connect.  This is our cloud strategy, and this is how we'll be integrating the OSIsoft narrative into our cloud story – which will all be a part of AVEVA Connect.
What about partner programs for distributors & system integrators – what can we look forward to?
We're working hard on improving our systems integrator program. We have over 4,000 systems integrators around the world and so one of our immediate priorities is building a tighter connection directly with them.
Our systems integrator program has always been managed by our distributors. Now what we've elected to do, is to give our systems integrators access to our partner platform. This gives them direct access to AVEVA marketing material as well as demos and customer-use information, so that we're getting a direct connection with our SIs.
We're going to be doing a lot more marketing directly to our SIs and guide them to be an additional demand generation engine, outside of the work we do with our distributors.
Having said that, there is no intent to have a direct commercial relationship with our SIs –that's going to be through our distributors. Our distribution network is really key to us in terms of how they support all our customers. One of the things people ask me is whether the focus on SIs is a precursor to taking distribution out – this is not in the cards at all, I want to make that really clear. Our distribution network is very close to us and they do an exceptional job of supporting our customers.
Our objective is to shorten the time and the lifecycle of our connection to systems integrators, so that they can be driving more products for us. The aim is also to gain more mindshare with our systems integrators who work with so many other companies. As AVEVA software is agnostic, it's important to work with these SIs because then they can think of ways to integrate our solutions with other vendors' offerings to deliver stronger business outcomes for customers.
While we already work with many industry automation participants, OSIsoft also had many OEM agreements. We're going to leverage those to expand our coverage directly with some of these industry automation players and work closely with them.