Tamer El Refaey – Chief Cyber Security Strategist, Emerging Markets, Micro Focus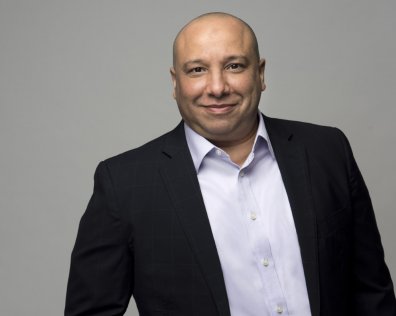 What is Cyber Resilience and why is it so important today?
Cyber Resilience refers to an organisation's ability to respond effectively to advanced cyber and deliver intended business outcome(s) continuously, despite adverse events. Until COVID-19 struck, the crisis management plan of most organisations took into account only natural disasters, however, in the days following the pandemic and the accelerated digital transformation that followed, they recognised the need for a robust cyber resilience strategy that would help them bounce back swiftly from any kind of volatility. Today, it is well-known that cyber resilience is an invaluable asset for businesses hoping to survive and thrive, as it increases the business value of organisations and powers growth.
What are the essentials of a strong cyber resilience strategy?
A good cyber resilience strategy must act as a "shock absorber" that prevents the crash and fall of business operations and growth plans in times of crisis. In order to do this, it must integrate three crucial capabilities: Protection, Detection and Evolution.
To protect, a cyber resilience strategy must seamlessly incorporate cybersecurity throughout the organisational security framework, so as to detect changing risk patterns and adapt to the evolving threat landscape. It should also extend complete protection across the board, securing not only data, but also the systems and applications of an organisation. Identity management plays a key role here, in ensuring that only authorised users have access to sensitive information and that their digital activity can be traced. A strong cyber resilience strategy must also detect vulnerabilities in the entire digital infrastructure including applications and guarantee privacy and the highest levels of security.
The second aspect of a good cyber resilience strategy is detection: the ability to identify a malicious attack when it happens. This is more challenging than it sounds, because cyber criminals are becoming more and more sophisticated and hide themselves in more clever ways so that they can attack with greater force. Here, it must be remembered that advanced threats don't always originate outside. In fact, some of the more serious ones happen within an organisation. Wherever it begins, threat actors use the time between breach detection and containment to steal and destroy data, and also attack the entire IT network of an organisation, without anyone noticing.
To be able to detect attacks and vulnerabilities on time, companies must fully understand their data ecosystem: what the data contains and where it resides. This an important step in managing sensitive information and tackling issues such as non-compliance and/or theft. Security teams must also understand the behaviour patterns of individual users and recognise what constitutes "normal" behaviour, so that anything "abnormal" or "suspicious" can be quickly identified.
It is a fact that most security teams struggle with detection because there is so much data generated and so many solutions available, that may lead to multiple "false positives," which make it difficult to determine what and where the actual threat is. That is why it is important for a good cyber-attack detection solution to evaluate every alert and add necessary context and to provide security teams with high quality leads to respond accordingly.
Evolution is another crucial aspect of a robust cyber resilience strategy-the ability to continuously evolve its security stance to stay ahead of threats. Hackers are well aware that no attack should be repeated because there will certainly be a fix for anything that has happened until then. A cyber-resilient organisation will be able to predict new attack patterns and put up a solid defence before it becomes a full-blown crisis. Thanks to concepts like unsupervised machine learning and security orchestration and automation, organizations can cope with the ever-changing attack landscape.
How does Micro Focus help businesses strengthen their cyber resilience infrastructure?
Micro Focus has a suite of data security products that strengthen cyber resilience and help organisations adopt a zero-trust approach, combining data security with information governance use cases for buyers and customers. Some of our products include Smart Cipher, CyberRes Data Security solutions, File Analysis Suite, Content Manager, Voltage Data Privacy and Protection solutions.
For instance, CyberRes Data Security solutions provide an end-to-end data-centric approach to enterprise data protection, thereby enhancing the cyber resilience infrastructure of organisations. The Voltage Data Privacy and Protection platform allows data-centric protection and the flexible implementation of different kinds of data in any language and region, with accuracy and scalability.
Our passion is to help customers add value to their business by strengthening their cyber resilience infrastructure. Our solutions help businesses fight even the most advanced of threats and keep the lights on while growing and thriving at all times.