Kalle Bjorn, Sr Director, Systems Engineering – Middle East at Fortinet talks to Anita Joseph, Editor, Security Advisor Middle East, about the changing cybersecurity & threat landscape and how Fortinet's cutting-edge products and solutions are helping customers stay ahead of this change.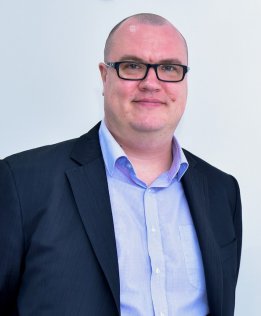 Give us an overview of the cyber security landscape right now, particularly in the last one year.
We've obviously seen a lot of changes in the last one-and-a-half years and there's been varying degrees of readiness, shifting to remote work. This has seen quite a bit of focus on the access part-obviously work from home requires secure access. Now, if you're looking at solutions for traditional VPNs, that's something that is beginning to evolve into the zero-trust network access, which is not just a simple password with a VPN access-that's outdated. Today's world requires a lot more-solutions that are really identifying the new risks and devices that are authorised to access the new environment. Then again, today, the trust checking needs to be done continuously-it's not just a simple password at the beginning, but a constant monitoring of what the user is doing, what are they accessing and then regulating the access per session, per application using contextual rulesets, instead of just saying that the user can access everything in the data centre-that's not a good option anymore. That's obviously the biggest change there is. On the other side, if you look at it from the bad actors' point of view, obviously there's been some big incidents that have made the news recently-it's clear that attacks are becoming more and more complex. Protecting the environment well has also become more difficult-especially the distribution of users. What's effectively happened is that every network that 15 years ago had a single edge connecting them to the rest of the world-still has that edge, but we've seen the creation of other multiple edges such as cloud edge, on/off net edge, work-from-home edge etc, that a lot of the organisations are now moving to, or are considering moving to-that's one aspect. Also, 5G is going to be a big factor for new services and solutions and this is really all about the connectivity and the number of devices that are going to be connecting to the environment. Ensuring that these systems are secure and safe is going to be a big challenge.
How have the security priorities of organisations changed since the pandemic?
Security has become a lot more important-of course, it was important earlier and was easier to manage because everything was physically present in one location. But with this distribution of users, that's really highlighted the need for ensuring that every possible edge we have is really properly safe and secure. It was very simple when you knew who was coming into the office and what devices they were bringing in, but its different today, with home offices and different kinds of devices and accesses that beings about a lot of new risks. On the other side, it is also interesting to see that a lot of organisations have really responded fast to the requirements of making everything safe and secure.
What about the kind of attacks-have they also changed with time?
What we've seen is a lot of targeted attacks now and again, as people are at home by themselves, there's a lot more communication happening over emails than face-to-face, as it used to previously and that has given an opportunity for bad actors to create more targeted campaigns because you're simply not face-to-face with your colleagues, you expect that they'll email you things. This is something that really can be an issue. So, email has become the easiest way to deliver malware as far as attacks are concerned and so protecting email services has always been very critical.
How are Fortinet's products keeping up with these changes?
For us, the company is fully focused on security-I would say that the main focus has always been to ensure that the products are able to share information with each other. We're talking about threat intelligence sharing where information exchange is extremely important. Say, if you have an incident that happens in one location, you want to make sure that whatever threat intelligence you collect from there is distributed across the entire network. Normally, you don't always have single vendor solutions covering the entire network so we need to ensure that there is a level of integration between our products and any 3rd party products our customers are using. This is done through Fortinet Security Fabric . Our fabric covers everything from end-point network access to cloud to 5G. The new FortiGate 7121F consolidates networking and security through a security-driven networking approach to deliver full visibility, the highest scalability and advanced security to protect business-critical applications in the distributed and hybrid 5G ecosystem. Through the breadth of the Security Fabric, Fortinet provides end-to-end security for 5G private and public network ecosystems, while also providing flexible connectivity and threat intelligence capabilities.
5G connectivity provides users and organisations ultra-fast internet speed while offering lower latency for their employees working from anywhere. The latest FortiExtender 511F-5G wireless WAN brings sub 6Ghz 5G connectivity to power SD-WAN and SASE solutions. FortiExtender is simple to setup and plug into Fortinet's industry-leading Secure SD-WAN solution to provide flexible WAN connectivity for hybrid WAN to deliver better user experience. FortiExtender also enables thin edges with 5G connectivity to FortiSASE for cloud-delivered security and inspection, providing ultra-fast and safe wireless WAN connectivity for a diverse set of industries including retail, OT and healthcare.
As an integral part of the Fortinet Security Fabric, the FortiGate 7121F and industry-leading FortiGate portfolio adds to the Fortinet Security Fabric's ability to create value for both industrial enterprises and mobile network operators, delivering consistent security across 5G private and public networks, OT, the multiaccess edge compute and public private cloud environments. Fortinet's Security Fabric provides scalable security from the RAN to the core to the multiaccess edge compute (MEC). This allows industrial enterprises to achieve digital innovations, agility, improved safety and compliance while optimising performance and eliminating latency.