CNME Editor Mark Forker interviewed Abdul Nasser Al Mughairbi, Senior Vice President, Digital at ADNOC, to find out how the company has leveraged the capabilities of its Panorama Digital Command Center to respond to complex market dynamics in light of the ongoing global COVID-19 pandemic.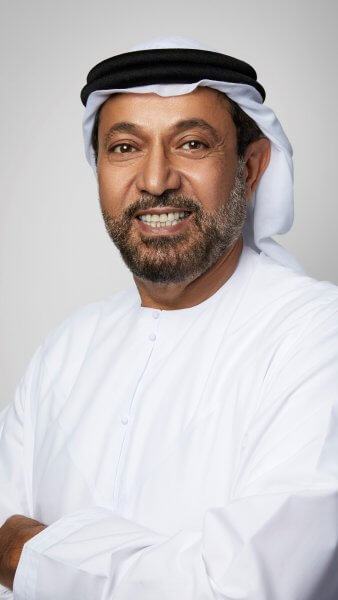 In a candid discussion, the charismatic and dynamic Al Mughairbi articulated how Panorama was able to maintain business continuity during the crisis – and added that its ability to relay real-time information helped it to optimise production and negate the impact on the national demand.
Panorama was established in 2017 – and has been a phenomenal success driving $1 billion in value during that time, but its speed and agility following the outbreak of COVID-19, has garnered attention and brought its unique digital capabilities to prominence in the public domain across the UAE.
"The way that Panorama has always worked within our organisation is that we've been the center of information and technology. We've always been an enabler to the organisation. When the COVID-19 pandemic struck, and we were forced into complete lockdown, it inevitably meant that all employees in our HQ were forced to work remotely, but the value of real-time information availability at our fingertips was crucial. The ability of Panorama to cultivate innovation and creativity helped us to maintain business continuity," said Al Mughairbi.
The SVP of ADNOC's digital operations explained that a business continuity team was formed within the organisation in response to the lockdown – and they immediately established a business-driven dashboard that tracked and monitored all of its activities. He added that Panorama started conducting simulations and potential scenarios related to its production.
"We had to start asking the question that if there was an outbreak at a certain location then how can we contain it? How can we optimise that production, and move it to another location without impacting the national demand, our customers, and allow us to continue to be a reliable operator and supplier," said Al Mughairbi.
Al Mughairbi disclosed that it was important for ADNOC to maintain their reputation for reliability, especially during times of crisis, but in order to do successfully they relied on Panorama to make informed decisions in real-time.
The visionary SVP proceeded to explain the nuances of the oil and gas industry, the complexity of its supply chain, and in general how ADNOC operates, which once again illustrated the importance of its Panorama Digital Command center which serves as a nerve centre for all its operations.
"National oil companies in general are lucky in the fact that we operate in one single location. Our oilfields, our gas production processing facilities, refineries and our petrochemicals utilities are all in the same location within the Emirate of Abu Dhabi. Everything is connected in a continuous production chain. It's a very complex value chain with pipelines of products that are worth millions and billions of dollars going through it the optimisation and efficiency is critical in order to be able to make savings and add value. ADNOC has 14 operating companies, and 65 operating sites with data that is being relayed and piped into Panorama every second. One of these companies produces almost 1.8 million barrels of oil every day," said Al Mughairbi.
ADNOC's overall digital transformation journey and continued commitment to embed cutting-edge technology across its value chain is designed to enable smart growth. He pointed to its subsurface Thamama center as another key component in its transition to digitalisation.
"We have a sub-surface center called Thamama that focuses on field development and geology, which deploys a lot of AI technology, and this really is the bread and butter and heart of ADNOC. Everything that we do in terms of data is enabled by IT. The whole organisation has to work together like a well-oiled machine for this to come together and to gain value from it," said Al Mughairbi.
When pressed on what ultimately had made Panorama such a success and differentiated it from other digital centers, Al Mughairbi stressed the commitment and leadership of the management at ADNOC for helping to fuel and drive its digital transformation objectives.
"I think the success of this initiative has been driven by the commitment of the leadership at ADNOC. They recognised that we needed to drive digital transformation across ADNOC. We built on investment that already existed at ADNOC. Digitalisation is built on data, and data comes from Internet of Things, and from automation or systems that we already had. Every plant has a distributed control system (DCS), and that is the very highest when it comes to cutting-edge technology – and on that we partnered with some of the biggest companies in the world such as Honeywell, who work on very specific industry control systems. We built on top of all this existing infrastructure, but the success doesn't just come from investment, it comes from the people, knowledge, expertise, guidance, leadership and commitment of all at ADNOC," concluded Al Mughairbi.