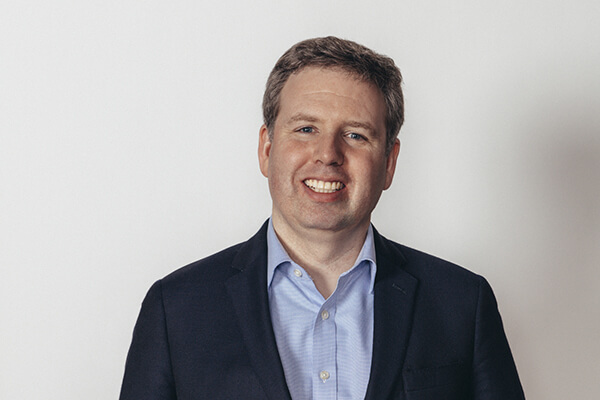 CNME Editor Mark Forker secured an exclusive interview with David Murphy, Managing Partner, Financial Services EMEA & APAC at Consultancy Publicis Sapient, to find out what impact COVID-19 has played in terms of accelerating digital transformation across the global banking ecosystem.
In a wide-ranging interview, Murphy said that COVID-19 served as a catalyst for a change amongst banking institutions – and paved the way for the implementation of projects that were previously described as 'impossible'.
Murphy also pointed out that the ongoing pandemic really illustrated that many banks hadn't really undergone digitisation on the scale some had claimed.
"I think the COVID-19 situation has really highlighted that digitisation has not been as deep as maybe what has been communicated externally to investors. There remains a lot of holes in existing processes, where say it was OK to have 80% of the service digitised, but the other 20% still required you to call a contact center, or visit a branch," said Murphy.
Murphy added that one other issue that has arisen during COVID-19 has been the fact that the business continuity plans were simply 'insufficient'.
"The business continuity plans were just not sufficient, and it really showed how ineffective some organisations were from a digital perspective. When you decide to shut down a channel, that is essentially your back-up channel if something goes wrong digitally, like a call center – and you make it impossible to get into contact with anybody at the call center, then it just exacerbates all your issues," said Murphy.
In a perfect illustration of how digital transformation has been fast-tracked and accelerated during COVID-19, Murphy provided an example based on the experience of a client of his in the UK.
"A client of mine at one of the banks in the UK, has been keeping a list of all the things that he was told were impossible over the last 3 years. For many years he had been requesting that when contact centers get overloaded with demand, that the bank moves some of that demand to their branches, as less people show up at branches, and the personnel in the branches are well-equipped to deal with the calls. However, he was told bluntly that it wasn't possible and can't be done, yet within two weeks of the COVID-19 crisis it had been executed and implemented," said Murphy.
The Managing Partner at Publicis Sapient stressed that he didn't believe COVID-19 has created a paradigm shift, and that instead it just really created an impetus for businesses to initiate change.
"What we've seen across the board with COVID-19 is that it has really accelerated digital plans. I don't feel that it has created a new paradigm, or a new normal or what not, it simply accelerated what everybody knew should happen, but they didn't have the impetus to really get it over the line. I do think this transition and shift has been a very positive aspect of COVID-19, and I believe it has also caused people to really re-think what their future plans are for their business and again has really accelerated conversations," said Murphy.
Murphy disclosed that before COVID-19, he had engaged with a number of banking institutions regarding capital expenditures on technologies such as software creation and software procurement, and he quickly discovered it was quite a significant percentage of the banks budget.
"What we found was that it can range anywhere from 5, 7 or 10% of their total cost space on an annual basis. The big number that is always quoted is that JP Morgan spends $10 billion on IT every year. Those numbers are equally as sizeable and proportioned for any of the banks in the UK or Middle East. The challenge is when you actually get into that number, you find that very little is allocated, or less than you would expect is allocated to discretionary spending, meaning strategic programs like a digitization program," said Murphy.
According to the charismatic financial expert the reason for this is banks have got regulatory and mandatory programs that they have to implement – and said that the banks are starting to realize that they are spending 30-40% of their budget on just maintaining their legacy solution.
"Banks started to ask themselves, do I need to do something different? This is where these type of jump and attack conversations come into play. The banks can continue to try and evolve what they have which involves applying digitisation techniques, and they will see incremental improvements step-by-step, and will allow them to tackle all the low-hanging fruit. What the COVID-19 crisis really highlighted, which is the low-hanging fruit is solved, but the problem is that the medium and high complexity solutions never got addressed, and those medium and high complexity solutions during COVID-19 became the norm," said Murphy.