Veronica Martin caught up with Vishal Gupta, Founder and CEO at Seclore, during GISEC 2023 to discuss the products and solutions they are showcasing this year, their plans for the region and the leading security trends companies should watch out for in 2023.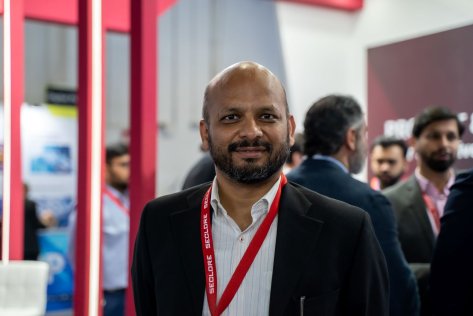 What products/solutions are you showcasing at the GISEC this year?
We are a data-centric security platform company and the products and solutions we are demonstrating are all around protecting data itself, instead of focusing on protecting infrastructure, which to us means devices, networks, and applications. Seclore is a platform which allows for all kinds of data-centric security technologies to be orchestrated, which includes DLP, CASB classification, encryption, rights management and analytics.
Why GISEC is important for your company?
Middle East is a big region for us, in terms of the company's overall plan. We have been present here for the last six years and the Middle East, as a region, has grown very aggressively for us. GISEC is a central place in which we are able to meet all our customers, prospects and partners, so it's a great networking hub.
What are your plans for the region in 2023?
Aggressive plans in 2023, as you might imagine. We are kicking off the year and starting to focus more and more on government defence organizations as well as financial services across the whole GCC region, extending to Egypt and other countries. Those are the big areas of focus for us in 2023.
What are some of the leading security trends companies should watch out for in 2023?
I think the big challenge we see CISOs and CSOs going through is lack of talent. It's very difficult to hire people and even more difficult to retain people. The skill gap in the security industry is becoming bigger and bigger. The number of people versus the number of jobs, that gap is constantly increasing.
The close answer and the pattern that we see, is more and more automation is going to dominate the market, which reduces or makes people either more efficient or sometimes reduces the need for security talent hiring. Therefore, whereas old world security products were only being evaluated on functionality of what they do, the new age security technologies are going to be evaluated on how much automation can happen, instead of people running the technology.