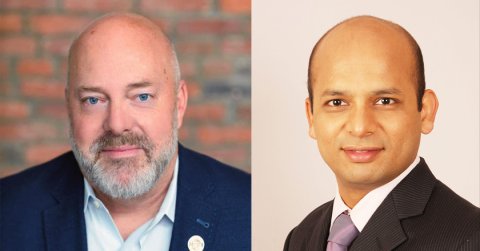 Today Seclore, the leading provider of data-centric security solutions, announced the appointment of Justin Endres as its new Chief Revenue Officer.
Vishal Gauri, who assumed leadership of the North American market in February 2021 will now advance to the role of global Chief Strategy Officer. These additions to the leadership team signal Seclore's continued investment in and commitment to its customers and channel partners as the company accelerates into its next phase of growth.
Endres brings a wealth of expertise to Seclore with over two decades' experience as a channel and sales leader for enterprise and cybersecurity software companies. Prior to joining Seclore, Justin held various executive roles at prominent cybersecurity companies, including SolarWinds, AlienVault (acquired by AT&T), and Webroot (acquired by Carbonite). Endres will be responsible for driving revenue growth, expanding the company's global market presence, and deepening relationships with the channel.
"The challenge of securing sensitive enterprise data is paramount", said Justin Endres. "A pioneer in data-centric security, Seclore provides a cutting-edge approach to a challenge that traditional solutions have failed to address. I look forward to working with the talented team at Seclore to further strengthen our market position and create exceptional value for customers to help address this urgent challenge".
Vishal Gauri, as Chief Strategy Officer, will collaborate closely with customers, partners, and Seclore's product and sales teams to develop solutions that cater to the evolving data security needs of the market.
"After relying on the same tactics and approaches for decades, the cybersecurity market is primed for a new era", remarked Vishal Gauri. "I look forward to working even more closely with both internal and external stakeholders to drive strategic, market-moving initiatives that shape the future of data security and give customers the power to protect their businesses with renewed confidence".
"We're on a mission to disrupt a legacy cybersecurity model, and we need a best-in-class team in order to do so", said Vishal Gupta, CEO of Seclore. "Seclore is committed to securing the world's most sensitive data so enterprises can share data fearlessly. The addition of Endres and promotion of Gauri will enable Seclore to grow market share, drive sales productivity, and expand Seclore's partnership ecosystem worldwide".