CNME December 2019
NXN CEO Ghazi Atallah documents how the company has established itself as a regional leader in digital transformation.
Unlocking data-driven digital transformation
CNME attended an IT roundtable discussion in Abu Dhabi last month and heard how NetApp is helping to drive change across the region with its end-to-end Data Fabric solution
Progress made real
At Dell Technologies Forum in Dubai, the IT leader highlighted its commitment to driving UAE's ICT agenda towards a digital ready economy of the future.
The rise of anti-fraud technology
Dr. Mohammad Alsuliman, CEO of Najm for Insurance Services, explains how the Saudi-based company is making strides in the industry by leveraging emerging technologies.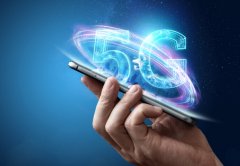 0
19114
Zain Group has successfully launched the region's first 5G roaming service between Kuwait and Saudi Arabia, with download speeds reaching as high as 500 Mbps for both outbound and inbound roaming.