Reseller ME July 2017
Profiles of marketing managers from across vendors, distributors and systems integrators and how they have helped enhance their firms' brand images.
Turn a profit
Reseller ME speaks to channel managers on strategies to ensure partners are profitable.
Pure and simple
Janees Reghelini reports from Pure Storage's Pure Accelerator 2017 customer and partner event San Franciso, California.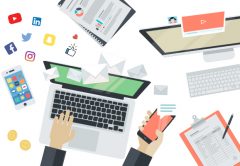 1
14240
1 of 19 Intelligent marketing strategies have the ability to put a brand on the map and increase its sales …