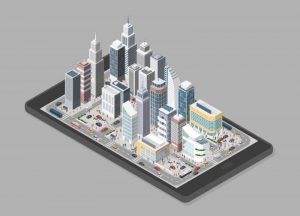 Recent Gartner report revealed that governments in the Middle East and North Africa markets are expected to spend $11.6 billion on IT products and services in 2017. In such a scenario, we speak to experts to discover how resellers can customise their offerings and approach to be the preferred partners for the regional government sector.
GCC governments are in the midst of ensuring they are at the forefront of digital transformation, which is increasingly becoming a priority for most organisations. Government initiatives such as Saudi Vision 2030 and the UAE Vision 2021, are possible only with increased investments in IT and if technology is made the fundamental point of its success.
Channel partners have a massive opportunity in this setting to help implement IT solutions that will enable and meet the digital transformation goals. However, partners must identify their strengths and develop strategies to differentiate their offerings to become a partner of choice with a government organisation.
Savitha Bhaskar, COO, Condo Protego, says, "In a crowded field of generalist systems integrators and resellers in the Middle East, the top channel partners need to show government organisations that they have both the technology expertise and the experience driving success with public sector enterprises."
Sanjay Ahuja, vice president, MEA, AGC Networks, says systems integrators will need to devise tailor-made solutions to tackle the needs of this sector. The technology demands of government establishments are ongoing and often vary in scope and size, and their requirements are stringent.
"They are also trendsetters for digital transformation, for example, UAE government's Smart Dubai Government initiative.  This challenges suppliers and systems integrators to offer niche and customised solutions to address their needs," he says. "They must offer value-added services rather than concentrating on selling products.  Playing the role of a 'solutions provider' rather than a 'products distributor, is what will set a systems integrator apart from the rest of his competition."
But how can a reseller really get down to achieving this?
Maged Eid, regional director, MEA, Nexthink, says, it is important for the channel to be optimistic, regularly speak to customers, and prove that their role is strategic.
"Channel partners should not be focused on selling traditional technologies, but instead provide consulting, add value and support customers throughout their different stages of growth. Customers take delight in looking for new solutions and niche technologies, instead of relying on traditional and costly solutions."
Eid adds that partners should also show customers how their existing investments are being utilised and where they need to focus for future investments.
"IT analytics solutions can fill this gap by providing real-time information on the health and usage of the entire IT infrastructure – from the head office to the remotest branch location. Channel partners who can provide IT analytics solutions will be well positioned to capitalise on this opportunity," he says.
Partners can only do this if they develop a constant communication with their customers and understand what is required before pitching a solution. They must think long-term relationships and approach government customers accordingly.
Fadi Moubarak, vice president, Avaya, Asia Pacific, Europe, Middle East and Africa, says, "Unlocking superior customer service, effective internal communication, increased productivity of employees, ease of implementation, flexibility with security, are all prevalent government priorities.
"In order to achieve mission success, resellers must understand the motives and goals of those they serve. Only then the right technology and vendor can be implemented to serve the right customer, all from the first interaction itself."
When catering to the government sector, it is important for channel partners to understand the nuances of the space. This sector drives large infrastructural projects, which are vital for many businesses, and the larger economy.
Partners face challenges such as budget constraints and prevailing market conditions when catering to this segment.
Zacky Vaz, regional channel manager, Fortinet, says this places pressure on channel partners "to offer more for less."
Apart from that, payment and ordering processes are also slower in this space.
Mohammad Mobasseri, chief executive officer, EMT Distribution, says, "This creates challenges for a reseller business to expand and also to be able to fulfill its commitment. In addition to that, price is the only factor some organisations consider when selecting a reseller."
Agreeing, Mark Thompson, director of sales, Africa, Oki Middle East, India and Africa, says, "Government businesses are usually price orientated, making it difficult for resellers to compete when there is no or little concern for a value proposition. Resellers need to engage more with the respective departments before tender documents are issued to understand their pain points and assist the IT director, CIO and CFO in making the right decisions for procurement."
Mobasseri also adds that in good government entities in Dubai, the firm has experienced that technical experiences amount to 60 percent while financials are rated at 40 percent when they make a decision.
Vaz says, "Besides offering competitive and cost-effective solutions to meet budget requirements unique to the public sector, partners also need to work closely with vendors and distributors to support long-term financial plans requested by most government organisations."
According to him, by offering end-to-end solutions and rising to the role of trusted advisors, partners can improve their approach in challenging times.
One of the biggest differentiators for the Middle East government sector is that agencies need to ensure that they are using information management solutions that store and analyse citizen data in country, says Bhaskar.
She adds, "Channel partners should work with vendors who have local data centres and cloud solutions running in-country. They should also gauge their project pipeline and budgets in line with government agencies as they usually have longer procurement timelines."
Professional services is another competency with which partners can stand out in competitive market.
Mobasseri says, "I have personally experienced that offering professional services can differentiate resellers and therefore they can improve their reach to this sector.  Keeping this in mind, we have developed an extensive list of professional services and training, which can help enhance our partners' offerings and increase the possibility to gain more opportunities."
Thompson says, "Education, confidence and persistence is key. Having a consultancy approach to understand customers' needs will help our partners make a more robust offering."
As is the case with any other sector, at the end of the day, it comes down to possessing adequate skills and staying abreast of market developments.
Bhaskar adds, "As many regional government agencies have legacy employees, channel partners need to play a major role in upskilling public sector staff to use and be prepared for the next wave of information management and Internet of Things solutions."
Partners who make it a point to hone their skills and ensure they are in a position to cater to complex IT demands especially now as more importance is given to automation and technology, will be able to help lead government organisations in their digital transformation initiatives.