Security Advisor ME January 2020
SonicWall's Terry Greer-king on the firm's strategic market focus shift from SMB to enterprise.
Outlook 2020
Industry experts share insights and predictions for the year ahead
Turn the tap on
Corning's Tony Robinson on how a network tap can help enterprises protect against breaches
Conversing with bots
What are the security implications in a world where people do not know that they are interacting with a computer or a person?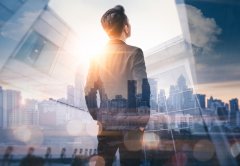 0
4836
Security Advisor ME spoke to top industry experts about what they think await security leaders in the new year.