As we enter a new decade, what does the future hold for the cybersecurity landscape? Security Advisor ME spoke to top industry experts about what they think await security leaders in 2020.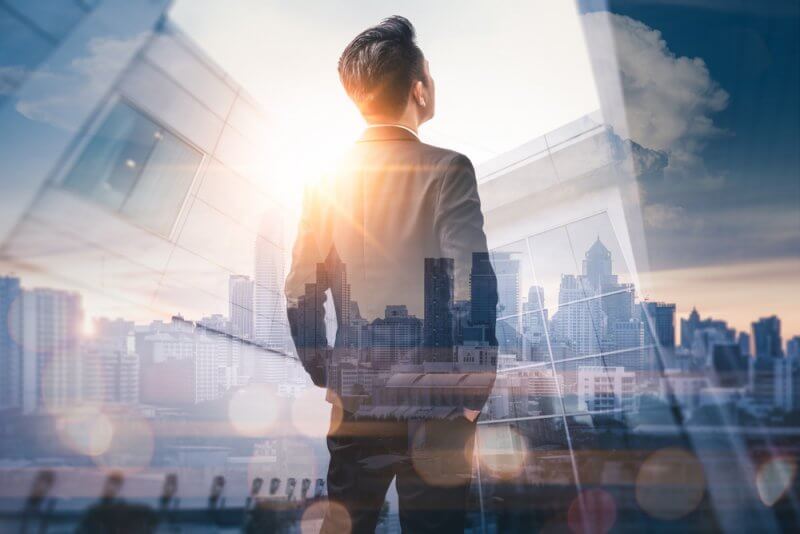 WHAT WILL THE THREAT LANDSCAPE LOOK LIKE THIS YEAR? WHAT ARE THE BIGGEST CYBERSECURITY THREATS IT LEADERS SHOULD WATCH OUT FOR?
Abdeslam Afras, executive vice president – Global Markets, AccesData
The threat landscape never fails to surprise us with new threats. This is because cybercriminals are getting smarter as they work hard to originate new maneuvers to circumvent any defense mechanism. They are always taking advantage of new and underdeveloped technologies to find ways to perform their illicit operations.
On the other side, enterprises are always trying hard to keep abreast of the latest counter-attacks. As long as technology is ever present, this war will continue to evolve in the upcoming years, generating new threats and reinforcing old ones.
One of these threats is data breach related to cloud applications. Cloud computing deployment are expanding, and enterprises are transitioning all their assets to the cloud. Couple this with the volumes of data being generated and it creates many security challenges for cloud providers, pushing them to think of new approaches to handle the security of their applications.
Furthermore, ransomware is still the number one go-to for cybercriminals with financial incentives. They have also shown a great ability in customizing ransomware based on many factors such as the target industry and their place in the ecosystem. Therefore, enterprises should understand where they reside in the threat landscape.
Finally, new emerging technologies such as artificial intelligence (AI), Internet of Things (IoT), and 5G networks will also play an important role on both sides of the cyber war.
John Pescatore, Director of Emerging Security Trends, SANS
Threat landscapes change for two reasons: either advances are made that make older threats stop working; or attackers think up entirely new threats. We have seen many enterprises make advances in basic security hygiene around data protection, which has resulted in a reduction in data breaches. However, attackers learned that data backups were not being done regularly or thoroughly and this led to an increase in ransomware attacks. We expect to see that trend increase.
The new threats in 2020 will likely focus on three key areas: attacks against cloud-based systems and the infrastructure of cloud service providers; denial of service attacks using compromised smart devices, such as IoT devices and consumer technology, like smart TVs; and increased government-sponsored attacks against critical infrastructure and public information systems.
Nicolai Solling, CTO, Help AG
Cyber-attacks are becoming more sophisticated but at the same time the security industry is getting better at dealing with threats. Take ransomware for example – when compared to just three years ago, there have a massive improvement – both from a technical as well as a behavioural standpoint. Today, few organisations agree to ransom pay-outs while digital analytics and forensics have made it possible to track Bitcoin transactions, thereby overcoming the benefits of anonymity that cybercriminals enjoyed.
At the same time, cybercriminals are changing their techniques and demonstrating a preference for targeted attacks. Across the globe, we're seeing attacks that are fine tuned to exploit regional, linguistic, cultural and even organisational nuances. Instead of the broader target set, cybercriminals are opting for a focused approach in order to make their malicious activities more difficult to detect.
Oftentimes the prevention mechanisms of cybersecurity solutions are based on signatures and understanding of malicious behaviour, and while we have become much better at this, attackers are still getting smarter at evading detection. It is an unfair battle as it is significantly more difficult to detect the undetectable than it is to create something that can be easily found by the detectors. For this same reason, any technologies that are trying to prevent instead of detect are infinitively more effective.
Kamel Heus, regional director, Northern, Southern Europe, Middle East and Africa, Centrify
Weaknesses in cloud security will likely be exploited. A 2019 Centrify study revealed 60 percent of organisations do not understand the cloud shared responsibility model, when it comes to who secures workloads in the cloud. This is creating a false sense of security in for cloud customers. In the shared cloud security responsibility model, customers are responsible for securing privileged access to their cloud administration accounts and workloads.
This false sense of confidence around cloud security by end-user organisations is likely to be exploited by threat actors, making cloud environments the top target for cyber-attacks in 2020.
Machine sign-on and identities will become the largest cybersecurity exposure point in 2020, overtaking humans. However, process and machine automation, if implemented and secured correctly by humans, could mitigate this rapidly emerging risk. Human employees may continue to remain the biggest weakness for any organisation.
Phishing experiences of humans through malicious links embedded in emails, will change course in 2020. Phishing attacks will move away from using email as the preferred medium, towards SMS. Phishing attacks by SMS – SMishing, will increase by more than 100 percent in 2020. We will also see the first successful spearphishing by video. Spearphishing by video will be enabled by hackers leveraging tools like deep fake technology to look and sound like a trusted person.