CNME February 2020
How Avaya is bridging the gap between enterprise cloud and applications freedom
The staples of life
CNME attends AVEVA World Conference in Abu Dhabi, where the industrial software company shared customer success stories and enhancements to its portfolio.
Women in tech: HSBC Middle East's Ghinwa Baradhi
In this monthly feature, CNME talks to some of the best and brightest women in ICT to find out more about how they've reached success in this industry.
Smart security
Khwaja Saifuddin, Senior Sales Director, Middle East at Western Digital on how its new suite of security solutions that are infused with AI are making cities smarter.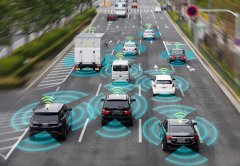 0
3704
Almost half of UAE residents (49 percent) said they are likely to own a self-driving car in the next five years, according to a recent survey.