Reseller ME February 2020
Hesham Tantawi, Vice President, ASBIS Middle East, on revolutionising the distribution space by improving the efficiencies of every single distribution …
Putting people first
Vmware's Ossama Eldeeb outlines three ways the channel can help deliver the true digital employee experience.
Beyond the digital Hype
Reseller ME attended AVEVA World Conference in Abu Dhabi, where the industrial software company shared customer success stories and enhancement to its portfolio.
Importance of specialisation
We analyse the current challenges and benefits for partners when it comes to specialising in a particular skill set.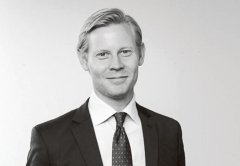 0
2491
HID Global has announced the appointment of Björn Lidefelt as its new president and CEO.