Security Advisor ME March 2020
Feras Al Jabi on how ATC and Digital Okta can transform your digital vision into reality.
Movers and shakers
The latest people movement in the regional security industry
Winning in the cyber battleground
Why gulf states need to boost their collaboration with private enterprises to win the fight against cybercriminals
Hacking the skills gap
Should organisations look into recruiting hackers to address the skills gap?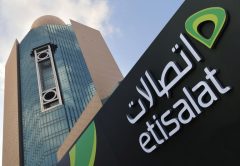 0
2559
Etisalat has completed the acquisition of Help AG, a privately held regional company specialising in the delivery of cybersecurity solutions and services.