Tahawultech.com spoke to Alain Wilmouth, Founder and CEO at 2CRSi, to discuss the French IT-company approach to Green IT and their future plans in the region.
2CRSi has consolidated itself as one of the leading players in customised server solutions with a clear focus on HPC. In your opinion, what differentiates you from your competitors?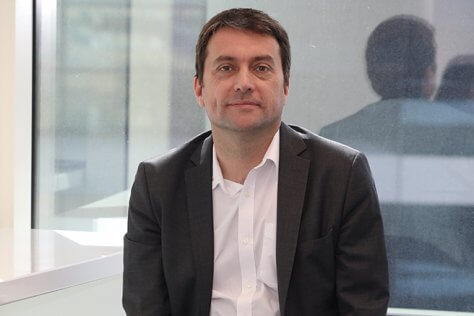 Our positioning is definitely to provide high-performance solution to address very demanding customer needs such as Life Science, Academic, Defense etc. Where other players come with standard solutions, 2CRSI provides custom solutions, precisely tailored to target the need of the customer. We streamline and re-think the whole concept to make final solutions in an energy efficient and affordable way. We believe in Green IT and energy efficient solutions and recommend enterprises to contribute to their country by leading by example – we also provide them with our success stories to motivate them if needed. I believe this is where we are different from others.
What would you say it's the most important aspect of your solutions that might still be obscure to Middle Eastern customers?
We are new to this region and here to solidify our position as an important catalyst in technology domain locally and across the globe. GITEX is a gateway to the technology spectrum of this region and it was a great platform to showcase what we are capable
of in extremely customised server and storage solutions along with the HPC and Immersed Computing. Visitors to our pavilion were greeted with the opportunity to meet the R&D and Engineering Team, along with our leadership team from both France and 2CRSI Middle East. There were multiple events organised at the pavilion to allow our visitors to interact, experience and learn more about the cutting edge and breakthrough technology showcased, which will enhance the economic value of any project or initiative, while also being energy efficient thus positively affecting the environment.
What are your plans for 2020 in terms of new market opportunities in the Middle East?
Our plans for 2020 can be defined through two main axes – the initial year in this region, which is the current one, is purely to setup and empower our channels. Thus, ensuring the partners and end-users are provided with ample opportunity to learn and experience our product line up, which is one among the best in the industry along with our niche top-end technology products.
On a global note our plan is to enter and develop new customer segments in new markets by equipping our sales and marketing efforts in the respective regions. The corporate responsibility of our organisation is evident in designing and engineering solutions which are extremely energy efficient and lead to a greener future. This also gives tremendous confidence to our existing and prospective customers as the recipients of the most innovative solutions for their IT infrastructure.
What would you say is the most important thing organisations should take into account in today's digital economy?
The challenges of conventional business models and traditional architecture need to give way for advanced technology solutions
which are legacy in the making. The extraction of the highest possible performance computing with extreme energy efficiency on a smaller than usual footprint is the mantra for the future of the IT infrastructure. Our product and solution array are evident with this principle and our R&D team is in relentless pursuit to advance and customise solutions to set the trend for the future course of action in this industry.
The importance of increasing the computing and storage performance to an exponential level is crucial. This is due to the explosive growth in creation and consumption of data facilitated by modern technologies such as 5G, and faster and cheaper internet connectivity across the world. Today's technology creators and consumers world should be asking these questions – are the data centers of today is capable of the imminent requirement as mentioned above? Are they sustainable? Are they energy efficient? If yes, how we reuse or transform the energy created in these facilities? Are they green? If yes, how it contributes to an efficient and greener nation? We would like to answer these questions with our solutions and I personally invite all partners and end-users to talk to us.