Huawei, during its participation at the Mobile World Congress in Barcelona, shared its vision for a collaborative ecosystem that could stimulate innovation and the development of 5G, All-Cloud network, video, and IoT technologies.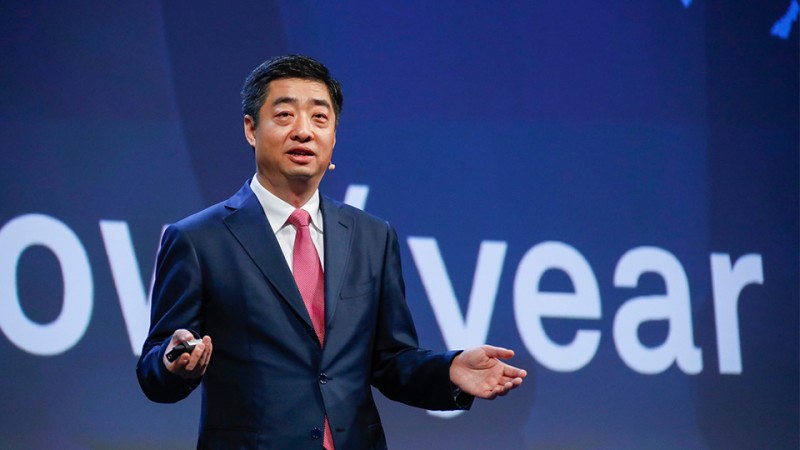 The company used MWC as a platform to demonstrate how it is helping to build a fully connected, intelligent world.
At the show, Huawei also engaged with industry leaders, fostered important discussions on the three key issues of better connections, better business growth, and better experience, and showcased leading products and scenario-specific solutions.
Ken Hu, Huawei Rotating CEO, said, "The intelligent world is drawing near, filled with potential and possibilities. Groundbreaking technologies like 5G and IoT promise to solve complex business challenges and improve the lives of the population. Yet challenges remain on our path before these dreams are realised. MWC 2018 was an excellent opportunity for us to meet with other leading com-panies and discuss how together we can overcome these obstacles, achieve sustainable business growth, and Build a Better Connected World."
In preparation for MWC, Huawei successfully held the Global Digital Transformation Forum. The forum focused on 5G, new economic value, business-to-business (B2B) services, big video, and operation transformation, and discussed how to accelerate operators' digital transformation in the age of All Cloud, gathering more partners to forge a favorable digital ecosystem, and enhancing digital infrastructure.
Following the forum, Huawei unveiled a full range of end-to-end (E2E) 3GPP-compliant 5G product solutions. This world-first release covers the core network, the bearer network, base station, and terminals. Huawei's 5G product solutions are entirely based on 3GPP standards, with full range, full scenario, and all-cloud being the defining characteristics. The featured products are also the only available options within the industry to provide 5G E2E capabilities.
Huawei and a host of other leading companies including China Mobile, Deutsche Telekom, Digital Domain, Fraunhofer FOKUS, GE, CEPRI of SGCC, Tencent, TIM and Volkswagen AG together announced the inauguration of the "5G Slicing Association".
In addition, Huawei partnered with Zain Saudi Arabia, signing a Memorandum of Understanding promising to develop a new network strategy in the Kingdom. The aim of the MoU is to accelerate the realisation of 5G networks and assist Zain in building the most advanced end-to-end networks in the region. The two companies will work together to accelerate the deployment of 4.5 to 5G networks, make further advances towards full cloudification, and produce additional strategy and planning in the field of ICT Synergy Cloud.
Huawei also used MWC as a platform to release a range of cutting-edge products and solutions. Day two saw the launch of AUTIN, an Operations Consulting and Software as a Service (SaaS) solution for Digitied Operations Services to help operators manage complex hybrid ICT environments.
AUTIN, according to Huawei, delivers AUTomation and INtelligence to modernise and reshape operations for the digital era.
Huawei also launched the Intent-Driven Network solution. This solution will bridge the gaps between the physical network and business goals by creating a digital twin of the network infrastructure. These technologies will enable software-defined networks (SDNs) to evolve into intent-driven networks, and maximise business value.