Cities must make themselves a "talent magnet" for entrepreneurs and start-ups if they are to succeed in becoming a smart city, says Microsoft Gulf regional general manager, Sayed Hashish.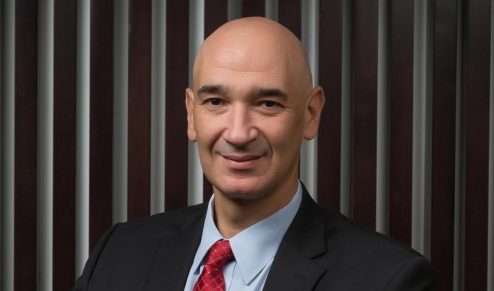 Speaking at the opening of the Future Cities Show at Dubai World Trade Centre today, Hashish discussed the potential for technology in enhancing three areas: sustainability, innovation and happiness.
"Almost 6.5 billion people are predicted to reside in cities by 2050, while sixty percent of citizens are expected to have access to smart devices by 2020. Despite this presenting complex issues for cities in terms of altering its infrastructure to cope with the expanding population, it also presents a range of opportunities in the smart city space," said Hashish.
Making reference to the three Industrial Revolutions of the past, and commenting on the relatively slow pace of change throughout this time, Hashish predicted that the speed of innovation in the 4IR will accelerate much quicker than in previous evolutions.
"A total of $1.5 trillion is expected to be spent on smart cities by 2020, creating a huge opportunity for technology to contribute to the primary role of a city – to create a better future," he said. "Cloud is what enables all that we see – it is the backbone of everything. But advancements in artificial intelligence and machine learning, combined with the emergence of blockchain, are what will really change the future."
However, creating the right skill sets around operating such technologies is where cities of the future need to turn their attention to, believes Hashish.
"Cities that will succeed will not only embrace these technologies early, but will make themselves talent magnets – the 'place to be' – for entrepreneurs, start-ups and ideas, to progress forward and enable them to thrive in these emerging areas," he said.
Microsoft is spearheading a number of new projects using such technologies which are centred around enhancing sustainability efforts around the globe. Last June, the firm launched its AI for Earth programme, and committed an additional $50 million to the project in December to provide cloud-based tools and AI services to organisations looking to tackle problems relating to climate change.