Dubai, 24th May 2021: Code Red, a global security PR network, has recently conducted an international research to discover how IT security decision makers source their information to help make decisions on which vendors to go with or recommend.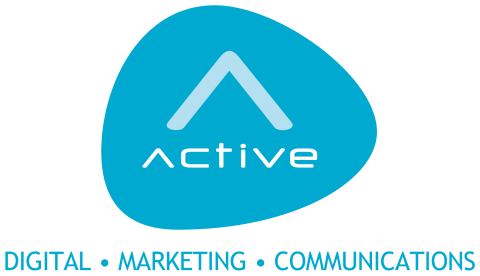 As Code Red's Middle Eastern arm and a business-to-business communications consultancy, Active Digital. Marketing. Communications, (Active DMC), invested in this research to include a focus on UAE and Saudi Arabia, to be able to provide its clients in the region with research backed recommendations.
Dianne Canham, the head of the Code Red Security PR Network commented "We felt the need to conduct a global study to gain insights into what influences purchasing decisions of IT security managers worldwide. Sharing these insights with our network and partners was of great importance to help us as a network provide our clients with the best quality council".
The research revealed that UAE and KSA IT security decision makers spend over 3 hours weekly consuming thought leadership content, which is the highest among all participants.
They also consider IT trade media publications their favorite way to source thought leadership content on cybersecurity, with 64% of UAE and KSA participants choosing these publications over other channels.
Trade media articles are the most popular formats in the region when it comes to consuming thought leadership content, as 74% of Saudi Arabia and UAE respondents chose this channel, compared to 51% in France. The second and third most popular channels are videos and webinars respectively.
For IT decision makers, detailed information and a high level of quantifiable evidence are the two most important factors to measure credibility of thought leadership.
In terms of topics, 31% of IT decision makers in KSA and UAE chose cybersecurity software and services as the most interesting topics to them, over other subjects such as networks security, cloud security and others.
The research also confirmed that relevance and ease of consumption are the most important factors for engagement, whereas 43% of KSA and UAE IT managers said they often used thought leadership content to support the procurement of a cybersecurity product, and 40% use it to develop a business case for change to overcome a cybersecurity issue.
While 75% of participants in KSA and UAE feel that COVID-19 has made it harder to assess potential suppliers, and delayed procurement decisions, they still felt that thought leadership content influenced them to increase the amount of business with existing suppliers and to invite new vendors.
Interestingly enough, 84% of those surveyed in the region believe that Covid restrictions have made the need for thought leadership content more significant, and 3 in 4 IT decision makers said they use social media in relation to their job, mainly Facebook, Instagram and YouTube.
The research made it clear that media is still a key source for content in the region and thought leadership content is still consumed mainly from media and trade publications, rather than social media or other channels. It also illustrated how thought leadership content is actually playing a key role in influencing the choice of vendors.
"Not only was it extremely important for us to take part in this study and ensure that the Middle East region is represented properly but also to further understand the decision-making process and what influences it in this region", said Louay Al Samarrai joint Managing Director Active DMC he added "given our portfolio of international Clients we see our role as a consultant providing accurate insight into the region very seriously and this equips us to counsel our Clients wisely".
Being a technology focused agency with key specialisation in cyber security, (Active DMC) was keen to get input from decision makers for IT security in the region. The fresh research, that was conducted in the first quarter of 2021 and covered 8 regions, provides valuable insights into key topics, formats and channels preferred by IT managers.