Mahesh Vishwanath, Director, Digital Transformation, Smart Business Solutions, Raqmiyat LLC, tells Reseller ME why companies must explore and invest in modern technologies to accelerate their digital customer experience and how Raqmiyat helps them do this.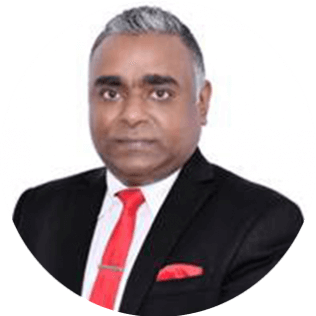 Digital Transformation is the buzzword today. How is Raqmiyat helping companies in this journey?
We believe that digital transformation initiatives don't stop with just a single application. It is a process of innovation and Raqmiyat gives unprecedented access to capabilities, resources, and talent innovation by offering world-class digital transformation solutions and technologies to our customers with our strong connections across the region. We achieve this by working closely with our regional digital transformation technology partners to realise the value of great digital businesses for all sizes.
There are still a lot of businesses that do not have a proper digital transformation strategy in place. How does Raqmiyat help them stay ahead of the game?
The business landscape has changed and digitalisation is top priority now. Our ultimate goal is to enhance customer experience, operational processes and business models in line with a clear and measurable objective, as well as align the executive leadership and engagement.
With the COVID-19 pandemic having drastically altered the way business is done, how can companies deliver the best in class customer experiences today?
In today's digital world, companies must explore and invest in modern technologies to accelerate the digital customer experience in order to transform faster, with omnichannel customer journeys and ensuring consistency. Great digital customer experiences can be created by collecting customer feedback, mapping the customer journey, customer personas, and formulating an omnichannel strategy.
Today, organisations are looking beyond traditional solutions to achieve business benefits. What are some of the new age digital products and solutions, in your opinion, that help optimise business outcomes?
Raqmiyat's digital services help overcome challenges and transform businesses by leveraging digital technologies. Our cutting-edge technology offerings such as no-code/ low code digital transformation platform, AI-rich conversational interfaces with smart bot platform, unified enterprise planning, business intelligence/ analytics, security solutions, paperless office solutions and enterprise business process automation platform (RPA & IPA) are a few digital products within the Raqmiyat digital portfolio that help in legacy modernisation.
What is the biggest challenge in implementing digital transformation?
One of the major challenges would be the adoption and acceptance of modern technologies which come with workforce pushback. Other barriers would include the lack of expertise to lead digitisation initiatives, lack of an overall digitisation strategy & budgetary constraints.