Abu Dhabi City Municipality (ADM) has completed the e-link project with Abu Dhabi Judicial Department under which official transactions will be based on a centralised digital system for both parties.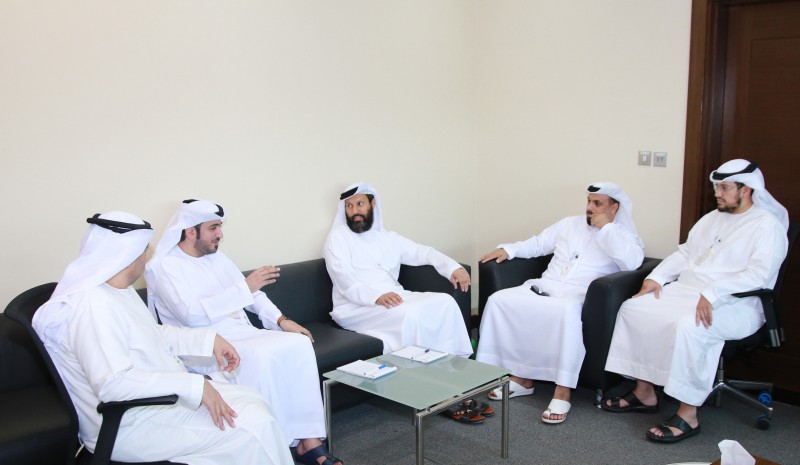 The Electronic Records and Archiving Team at ADM visited the Abu Dhabi Judicial Department to meet Abu Dhabi General Services Company, Musanada, to discuss the implementation of the official correspondence digital link project conforming to the world's best practices and standards, according to WAM.
Including legal expert offices, the Municipality is now linked digitally with 208 public and private institutions broken-down as follows; 16 public institutions, 146 private institutions, 35 legal expert offices, and 11 prosecutor offices, among others.
The public institutions linked digitally with the Municipality are the Judicial Department in Abu Dhabi, Al Ain & Al Dhafra, Dubai Municipality, Musanada, National Emergency Crisis and Disaster Management Authority – National Coordination and Response Office – Abu Dhabi Centre, The UAE Football Federation, Emirates Red Crescent, Environment Agency – Abu Dhabi, and Culture & Tourism Department, Abu Dhabi Sewerage Services Company, ADNOC Distribution Company, National Central Cooling Company, Abu Dhabi Urban Planning Council and the Women's Association.
The 11 prosecutor offices include Abu Dhabi Traffic Prosecution, Bani Yas Court & Prosecution, Rahba Court & Prosecution, Abu Dhabi Family Prosecution, Abu Dhabi Nationality & Residence Prosecution, Money Prosecution, Abu Dhabi Appeal Court Prosecution, Cassation Prosecution, Abu Dhabi Court & Prosecution Office, Al Dhafra Court & Prosecution, and Al Ruwais Prosecution.