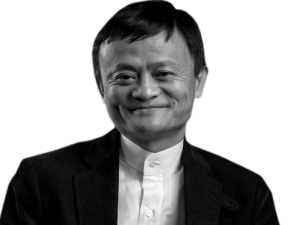 Alibaba Group is continuing its push into brick and mortal retail and is acquiring a controlling stake in China's largest hypermarket, Sun Art Retail Group, for about $2.9 billion, according to Bloomberg.
Run by CEO Jack Ma, Alibaba Group is buying a 36 percent of the hypermarket, which operates around 400 stores under the Auchan and RT-Mart banners, said Bloomberg.
France's Auchan Retail SA will raise its stake in Sun Art to a similar level and form a partnership with the e-commerce conglomerate to seize the opportunities in Chinese food retail.
The deal marks Alibaba's latest investment in old-school shopping, as it pursues an ambition to shake up a $4 trillion brick-and-mortar retail arena, reported Bloomberg.
The acquisition also signifies a major entry into groceries for the Internet giant and intensifies competition with Wal-Mart stores in the hypermarts that offer everything from fresh produce to electronics across the country.
As per the terms of the agreement, Sun Art can access the technology and resources required to grow into new markets. According to Bloomberg, "Alibaba's getting its stake at a steep 24-percent discount to its target's most recent valuation, itself inflated by speculation about an investment since February."
Speaking to the news site, Julia Pan, a Shanghai-based analyst at UOB Kayhian, said, "Sun Art has a pretty good supply chain so cost-wise it might make more sense than Alibaba doing everything from scratch. The new-retail strategy seems to be the new trend for e-commerce giants."
According to the report, Alibaba's investment in Sun Art is the latest acquisition in a spree that's also included Suning Commerce and Intime Retail Group Co. The company is looking to transform traditional retail by integrating stores with the technology required to manage inventory efficiently and enhance margins.
"It's betting that a move into physical commerce will pump-prime the growth of its main online business, rope in millions of new shoppers, and expand its network into a relatively untapped Chinese hinterland," the report said.
Bloomberg said if Alibaba's retail expansion plans work, it could "deepen a lead over Jeff Bezos' Amazon.com in the fragmented world of physical retail."
Alibaba had already invested heavily into buying grocers, shopping malls and even department stores much before Amazon revealed its $13.7 billion acquisition of Whole Foods Market. The idea is to connect digital and offline environments, boosting online orders while also building customer purchasing data.
Once the acquisition is completed, Alibaba, Auchan and a third company will own more than 77 percent of the company, Bloomberg reported. The report said as they may be considered "acting in concert," the group may be required to make an offer for the remainder of Sun Art shares, the listed company said in its filing.