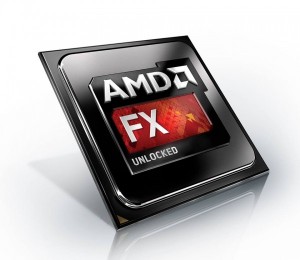 At the E3 conference this week, AMD unveiled what it says is the world's first commercially available 5 GHz CPU processor, the FX-9590.
The announcement makes the processor the most powerful member of AMD's FX family of CPUs.
The FX-9590 announcement was made as part of a broader launch of AMD's new FX-9000 Series, a family of eight-core CPUs that deliver new levels of gaming and multimedia performance for desktop enthusiasts, AMD said.
"At E3 this week, AMD demonstrated why it is at the core of gaming," said Ossama Eldeeb, Regional Sales Manager, AMD MENA.
"The new FX 5 GHz processor is an emphatic performance statement to the most demanding gamers seeking ultra-high-resolution experiences including AMD Eyefinity technology."
The 5 GHz FX-9590 and 4.7 GHz FX-9370 – currently the only two models available in FX-9000 series – feature the "Piledriver" architecture, AMD said, adding that they are unlocked for easy overclocking.
The processors also feature AMD Turbo Core 3.0 technology to optimise performance across CPU cores and enable maximum computing for intensive workloads.
"AMD continues to push the envelope when it comes to desktop capabilities and power performance," said Wallace Santos, CEO and Founder at MainGear, an AMD partner.
"In unveiling the world's first 5 GHz, eight-core CPU, AMD continues to lead the way in innovation while providing our customers with a best-in-class experience."
The FX-9590 is not the only AMD product to have claimed a first. In 2000, AMD became the first manufacturer to break the 1.0 GHz barrier. It also created the first Windows compatible 64-bit PC processor, and the first native dual-core and quad-core processors.
The new FX-9000 Series will initially be made available in PCs through systems integrators, AMD said.