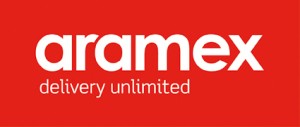 Aramex, the global logistics and transportation solutions provider, has chosen nPario's 'big data' marketing applications.
nPario's Insights Engine and Segment Explorer will further enhance Aramex's understanding of its customer needs by generating detailed insights from its Shop and Ship sales data.
Shop and Ship is the e-tail delivery service by Aramex that offers Middle East an international online shopping channel.  nPario's applications, which analyse large amounts of sales data while retaining granular levels of detail, will allow Aramex to extract a range of insights about customer needs, further enhancing the Shop and Ship experience.
Bassel Ojjeh, President and CEO of nPario, said: "nPario uses detailed sales data, gathered over time, to give companies in-depth marketing insights. With its commitment to leverage 'Big Data' in order to enhance customer value, Aramex is again setting the standard for innovation."
"At Aramex's Shop and Ship, our goal is to truly understand our customers so we can continue to provide them with the services they need," said Hassan Mikail, regional e-commerce manager for Aramex. "With nPario, we are confident that our marketing team will be able to leverage our sales data to its full potential, in order to understand our customers and deliver the best value in shipping services available in the market today."
nPario has also developed Shop and Ship (SNS) Pulse, a simple-to-use, application to allow Aramex to understand the needs of different customer segments and develop  appropriate service offerings.
"Shop and Ship Pulse enables our team to develop immediate, detailed customer segments based on the most recent, comprehensive and accurate data," added Mikail. "In an age of real-time integrated marketing, without professional, bespoke data mining and analysis tools, you're at a distinct competitive disadvantage. As we delve deeper into SNS Pulse, we will gain all sorts of high-value insights that will result in a customer journey loaded with benefits and a higher level of satisfaction."