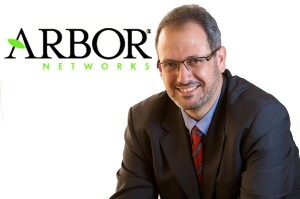 Arbor Networks has released its 9th Annual Worldwide Infrastructure Security Report, which has found a 36 percent increase in organisations targeted by Advanced Persistent Threats.
Based on survey data provided by service provider, enterprise, cloud, hosting and other network operators from around the world, the report also says that attacks against mobile networks have more than doubled.
"The security report from Arbor provides Middle East service providers, hosting, mobile, enterprise and other types of network operators with a deep insight into the latest security threats," said Mahmoud Samy, Area Head, Middle East, Pakistan and Afghanistan, Arbor Networks. "These threats as we all know have no geographical boundaries and regional organisations are as susceptible to these attacks as businesses across the globe. Given that the economy in the region is on the upturn and IT security measures are not as developed as in the mature markets, the region presents a greater opportunity for cyber criminals. The security report will help organisations to assess areas of vulnerability and address these through appropriate measures."
Respondents ranked botted hosts as their number one concern, with the number of APTs being spotted on networks rising from 22 to 30 percent year-on-year.
57 percent of survey respondents did not have a solution deployed to identify employee-owned devices accessing the corporate network.
More than 70 percent of operating data centres reported DDoS attacks this year, up dramatically from under a half last year, while more than a third experienced attacks that exceeded total available Internet connectivity, nearly double last year.